Linen Baby Nest
---
---
Securely pay-in-3 using Klarna.
Expected Delivery Date 09th Dec to 11th Dec
Introducing the Adamo Joya Baby Nest: Where Cuddles and Comfort Collide!

🌟 Cloud-Like Cuddles: Our baby Nest isn't just a nest – it's a huggable cloud of coziness, ensuring your little one enjoys the comfiest relaxation time.
🎁 Gift of Luxe Linen: Be the baby shower hero with a gift that's more stylish than a stroller and softer than a teddy bear. Our baby lounger comes wrapped in 100% pure linen, making it a bundle of joy for both baby and parents.
🌿 Eco-Friendly Wonder: With our French flax removable and washable Linen cover, our baby lounger is not only gentle on your baby's skin but also on the planet.
💨 Breathe Easy Technology: Thanks to its 3D mesh technology, our baby lounger offers more air circulation than a windy day at the beach. It's lightweight, practical, and ready to be your baby's favorite hangout spot.
🚀 Jack-of-All-Trades Lounger: This isn't just a nest, it's a baby multitool! Reflux reliever? Check. Tummy time buddy? Check. It's like having a Swiss Army knife for your baby's comfort.
🧼 Wash, Rinse, Repeat: Worried about mess? Don't be! Our baby nest is machine-washable, because we know that life with a baby can get messy – and that's just the way we like it.
Get ready to give your bundle of joy the snuggliest, comfiest, and most stylish spot in town with our Adamo Joya Baby Nest!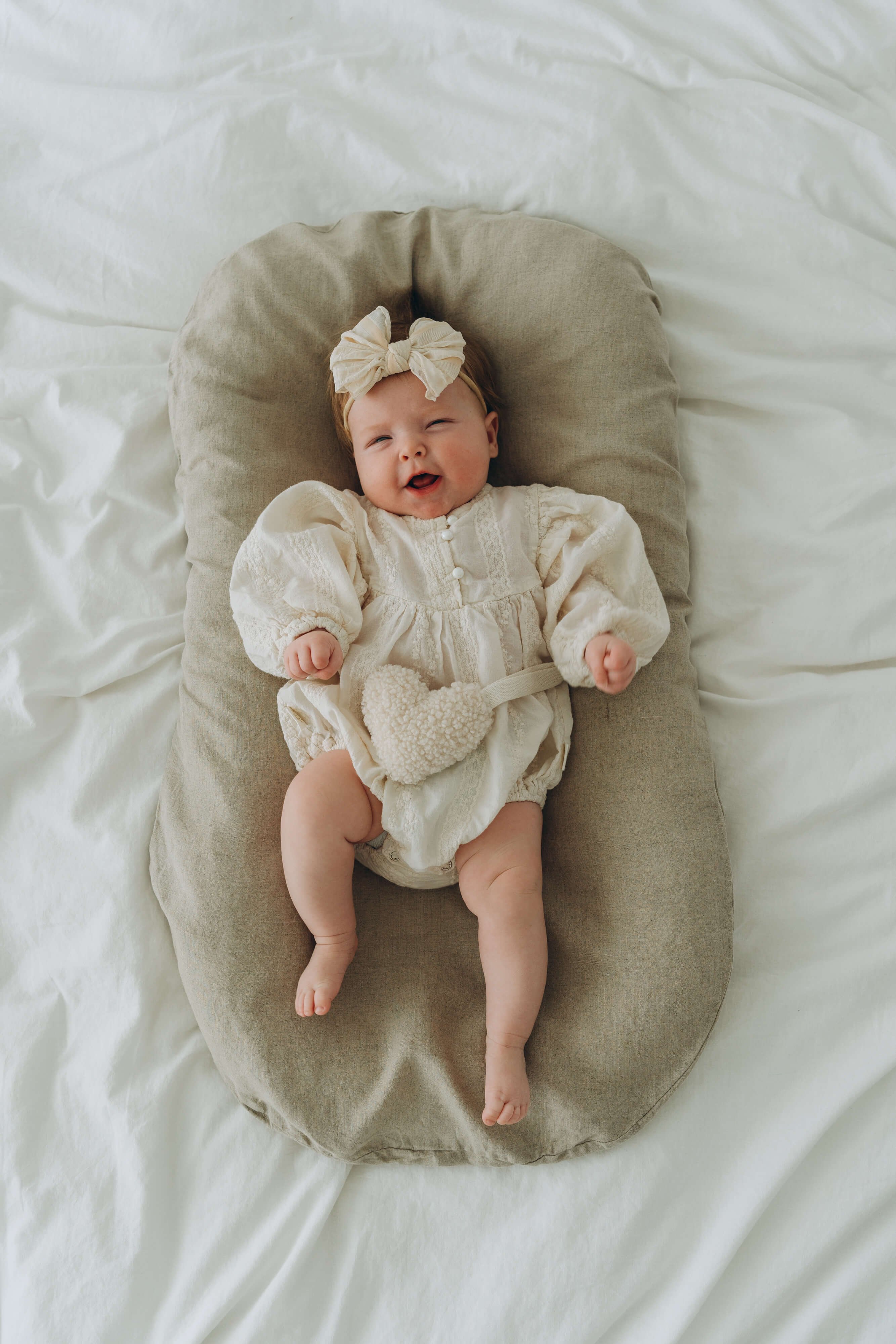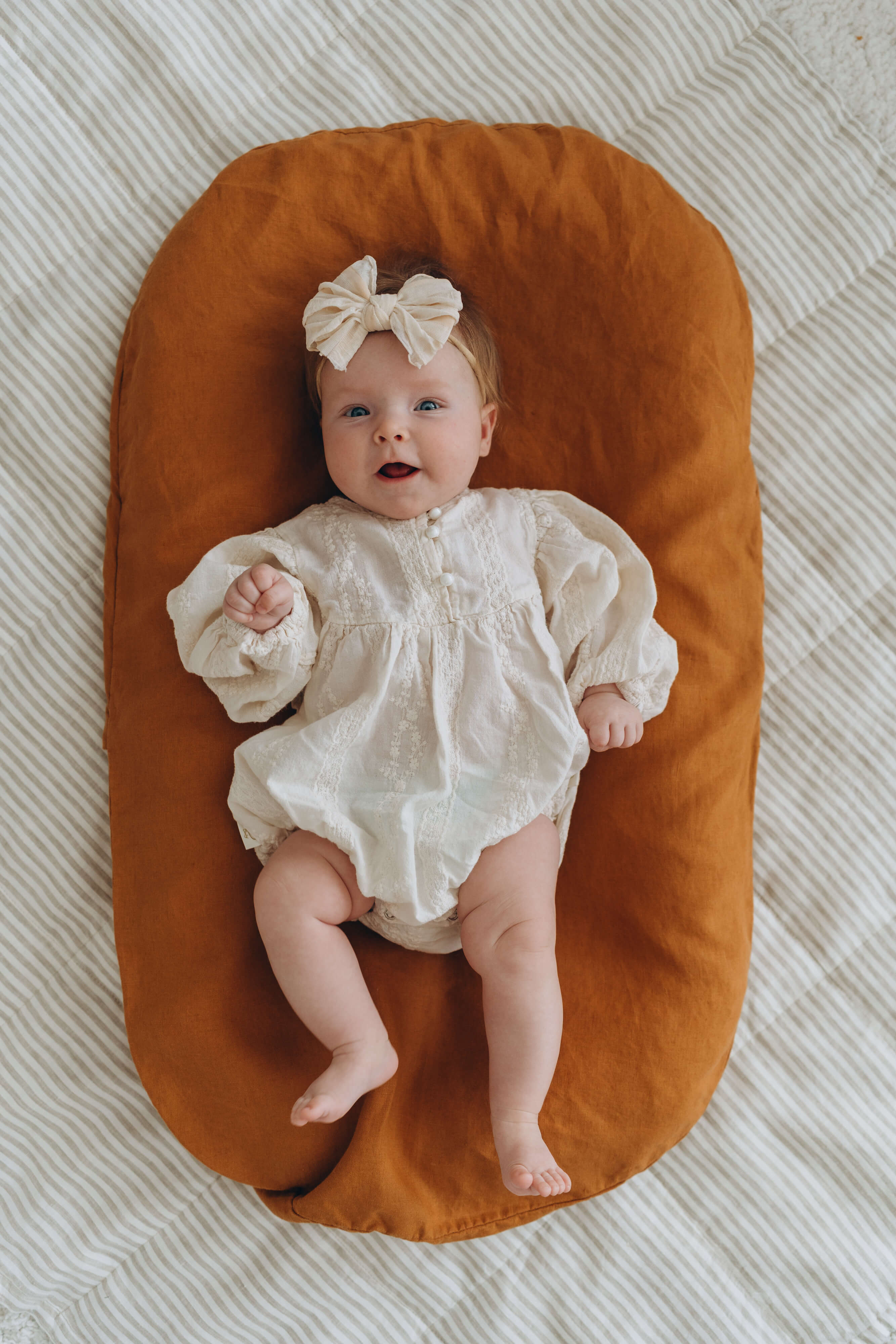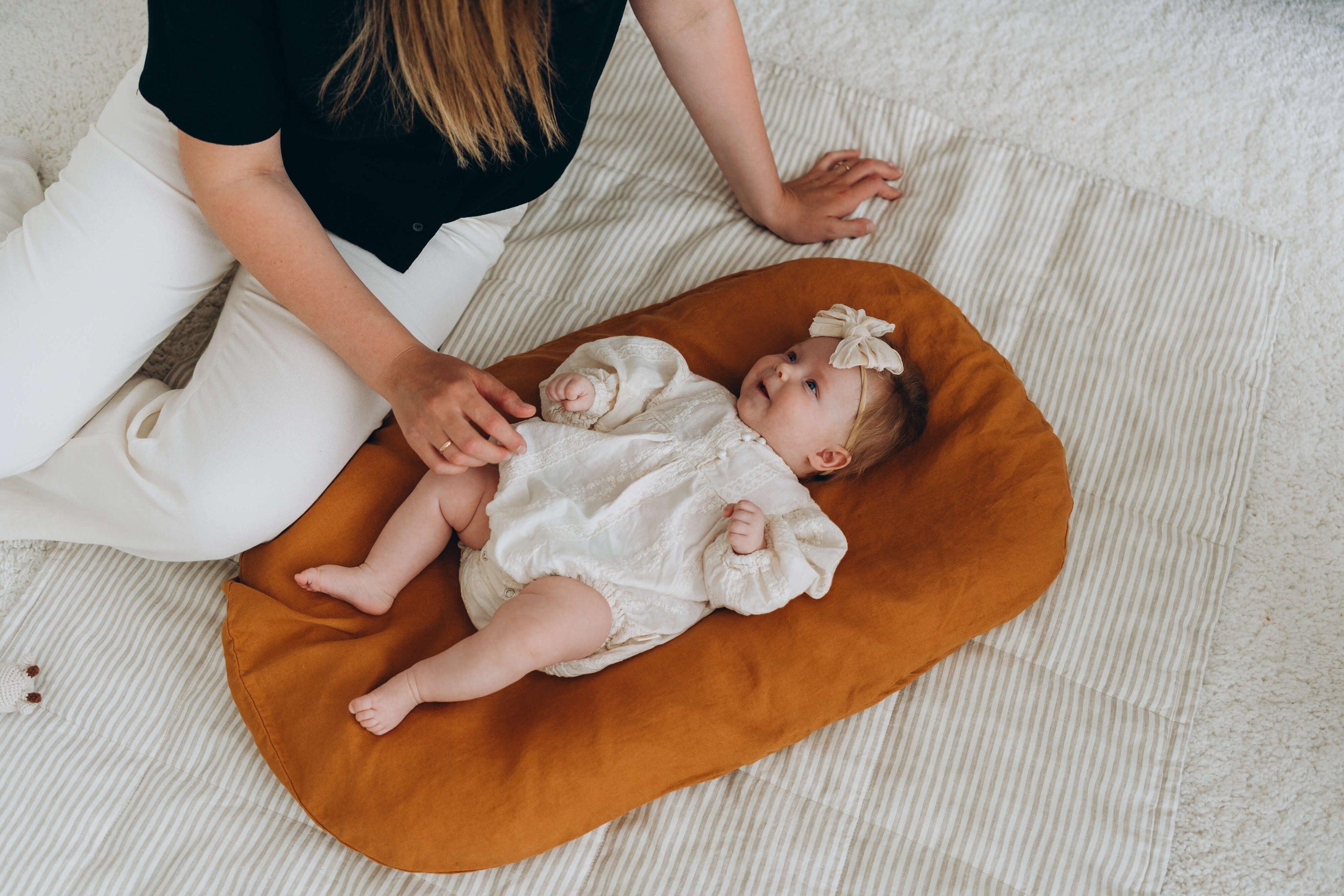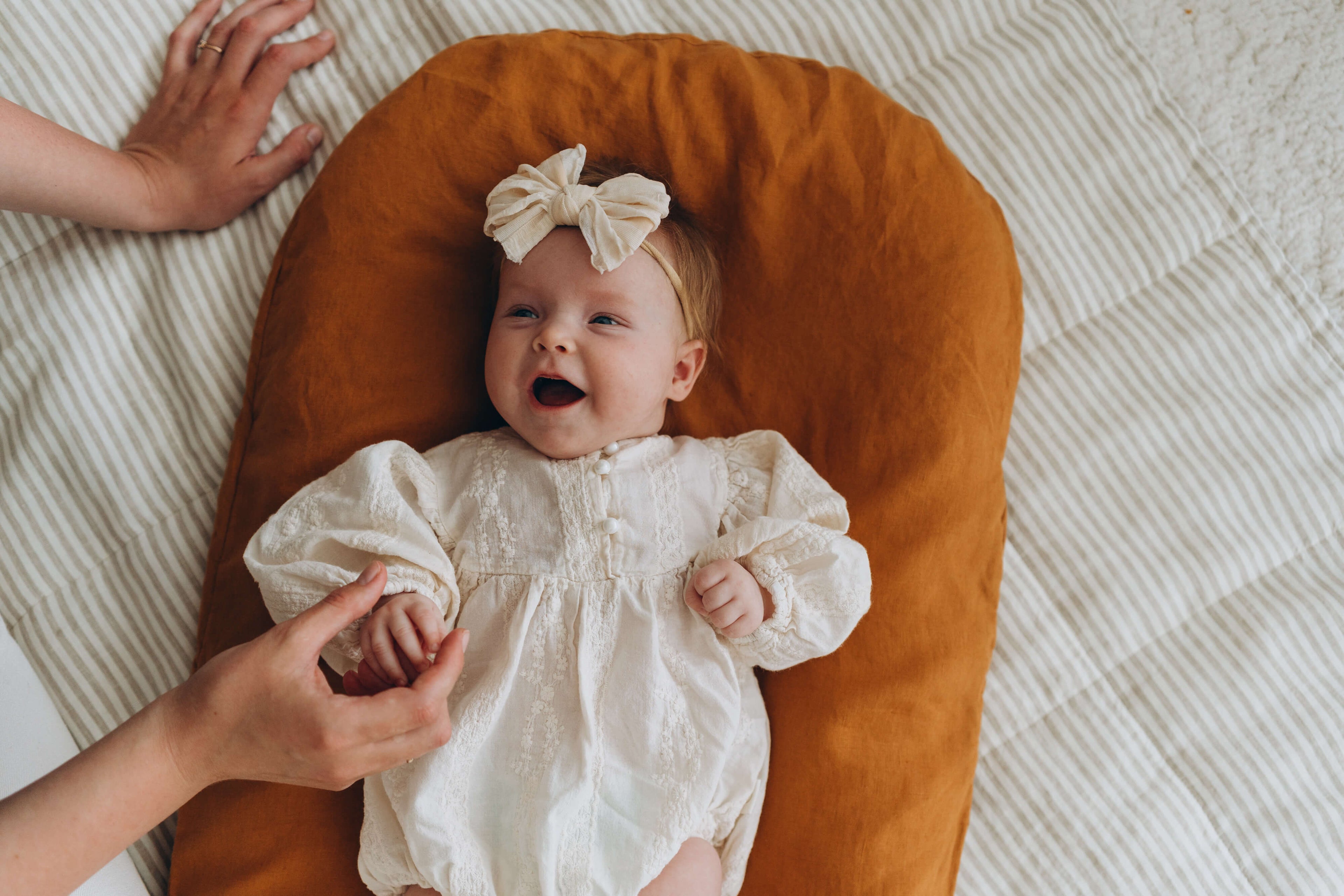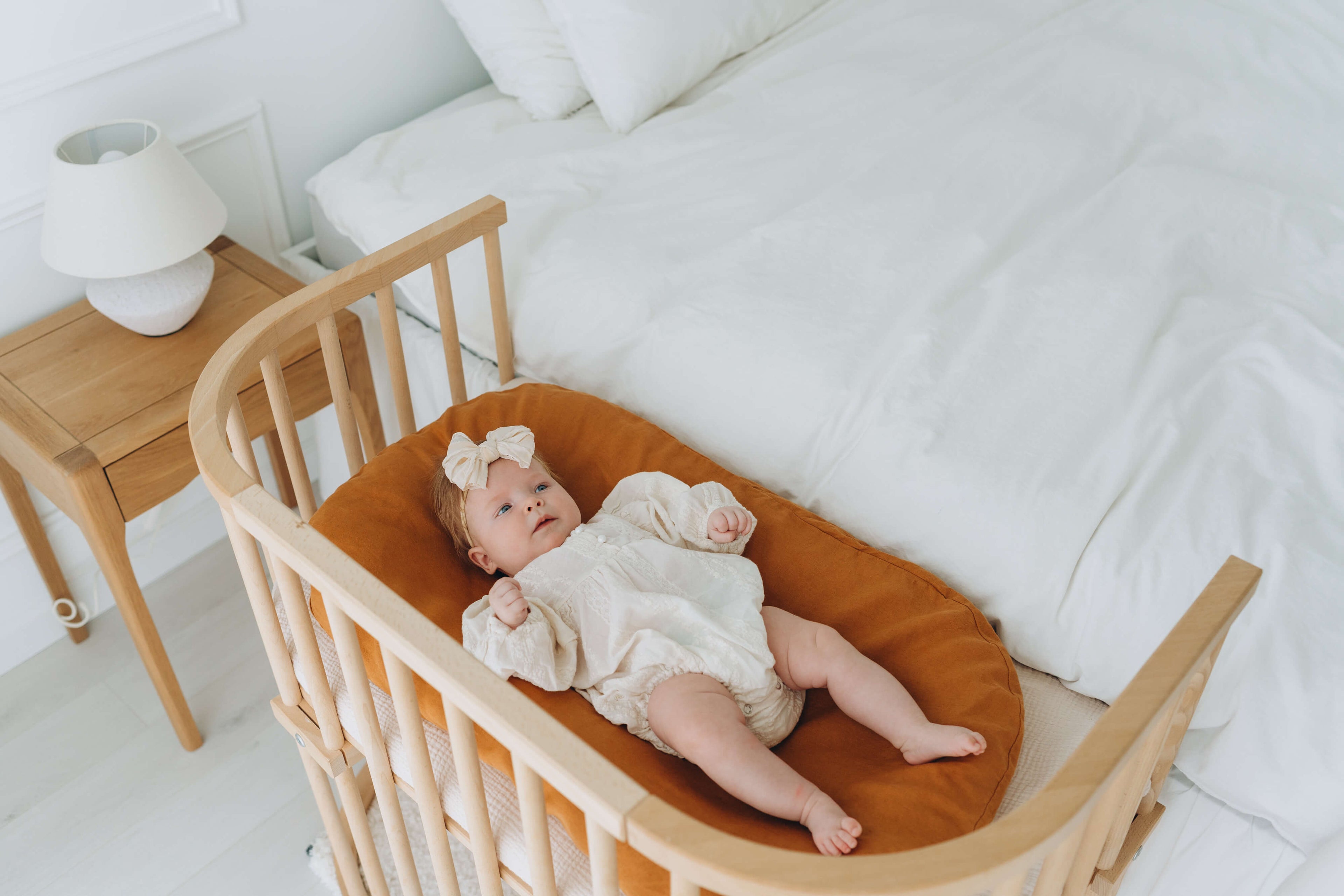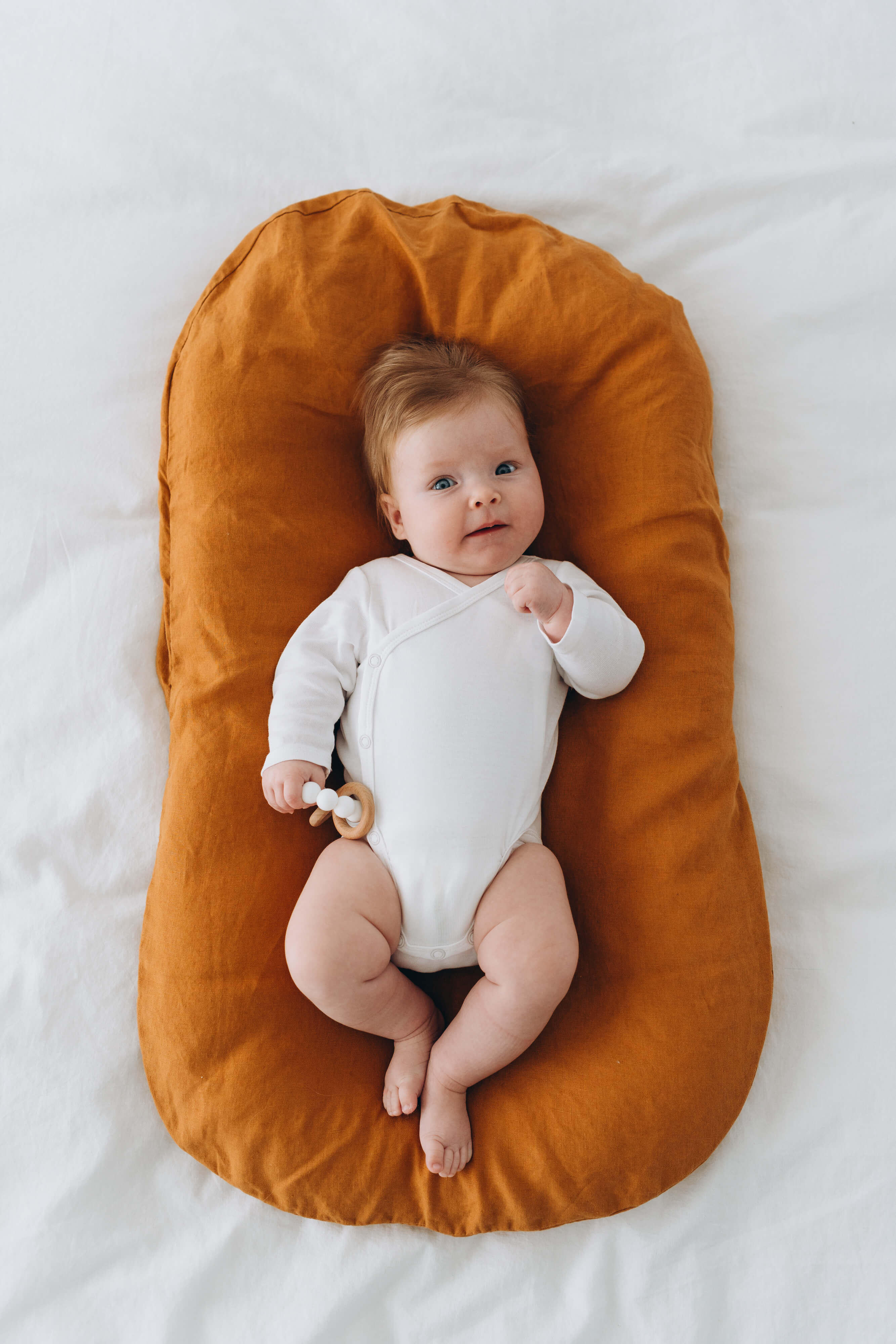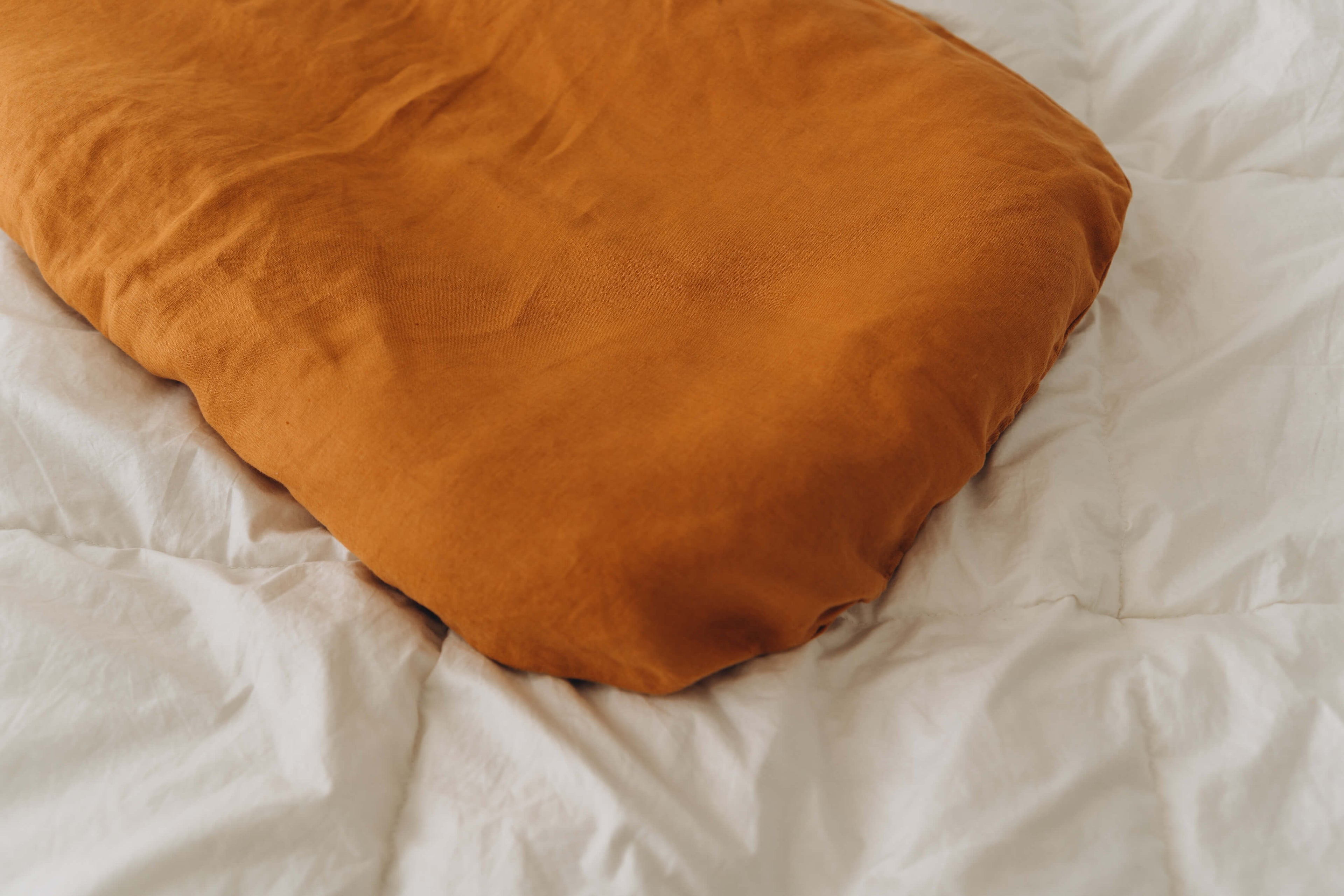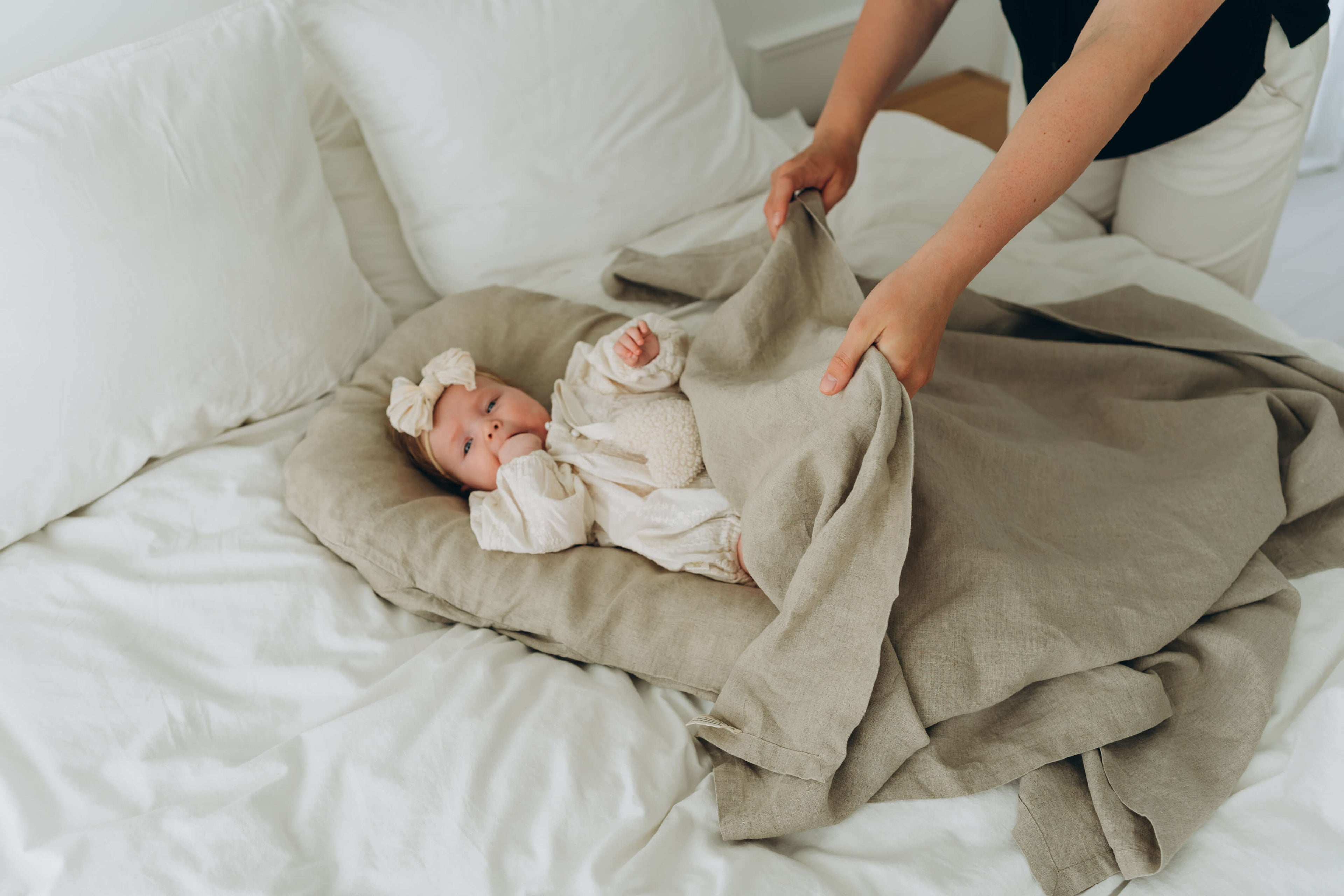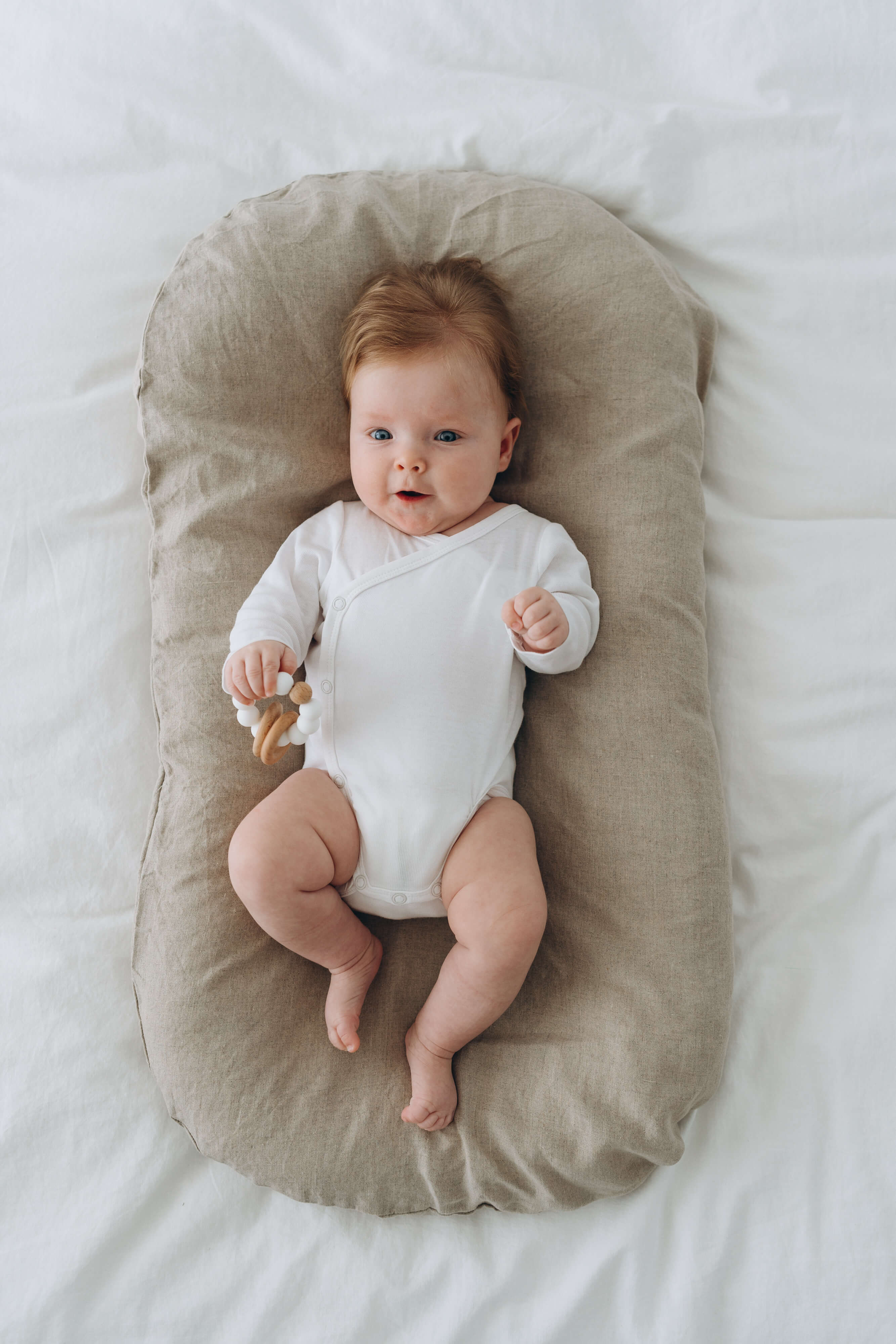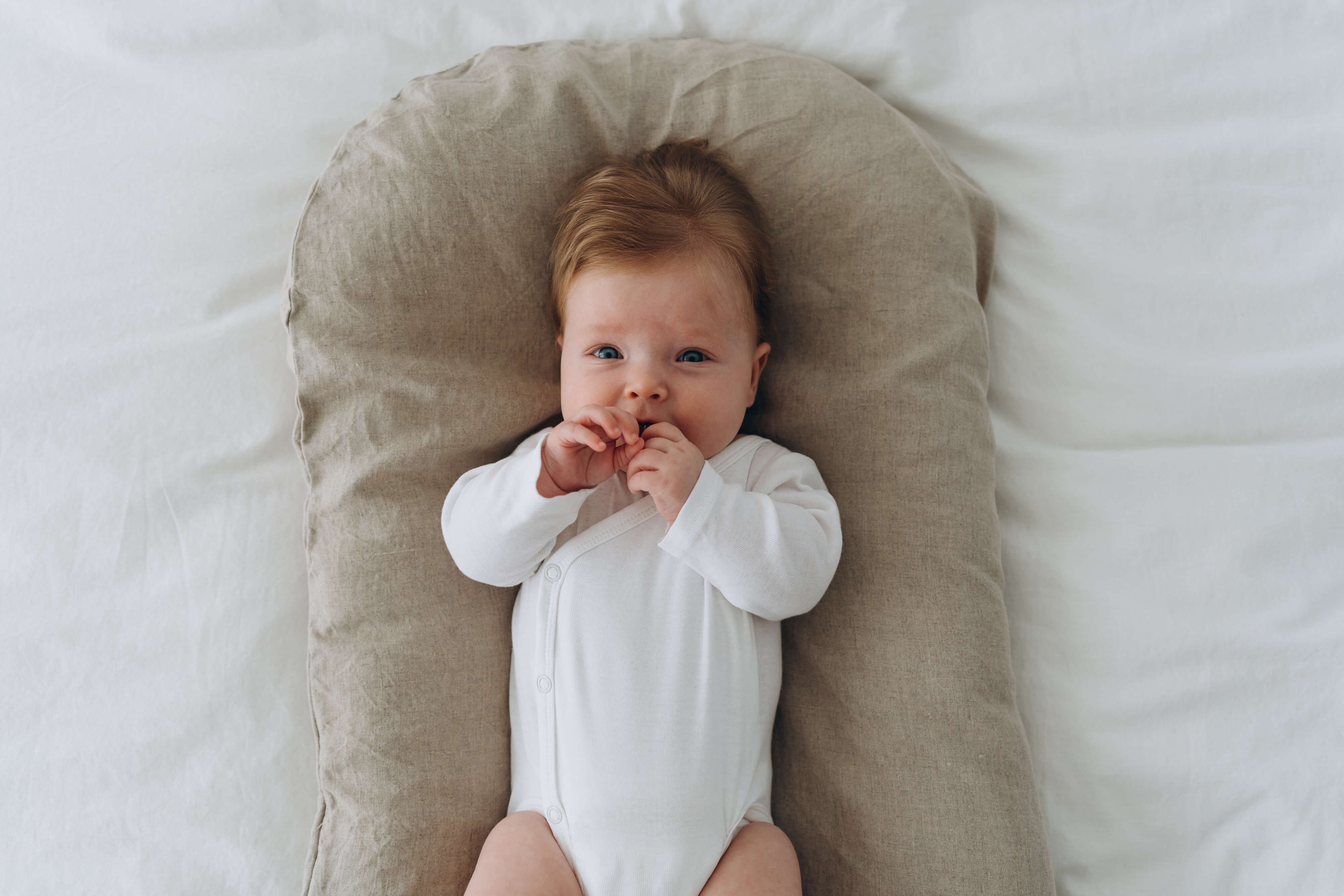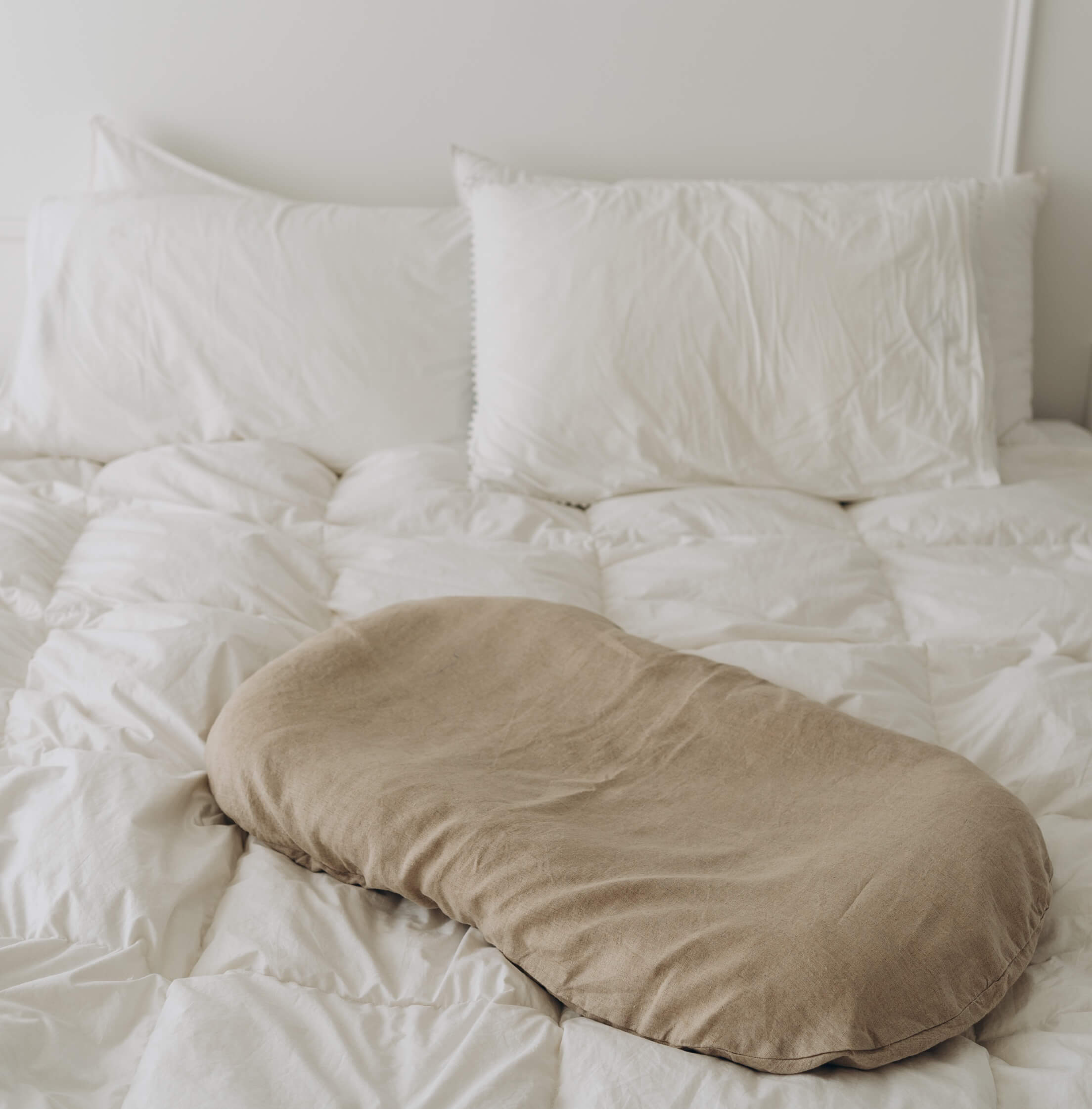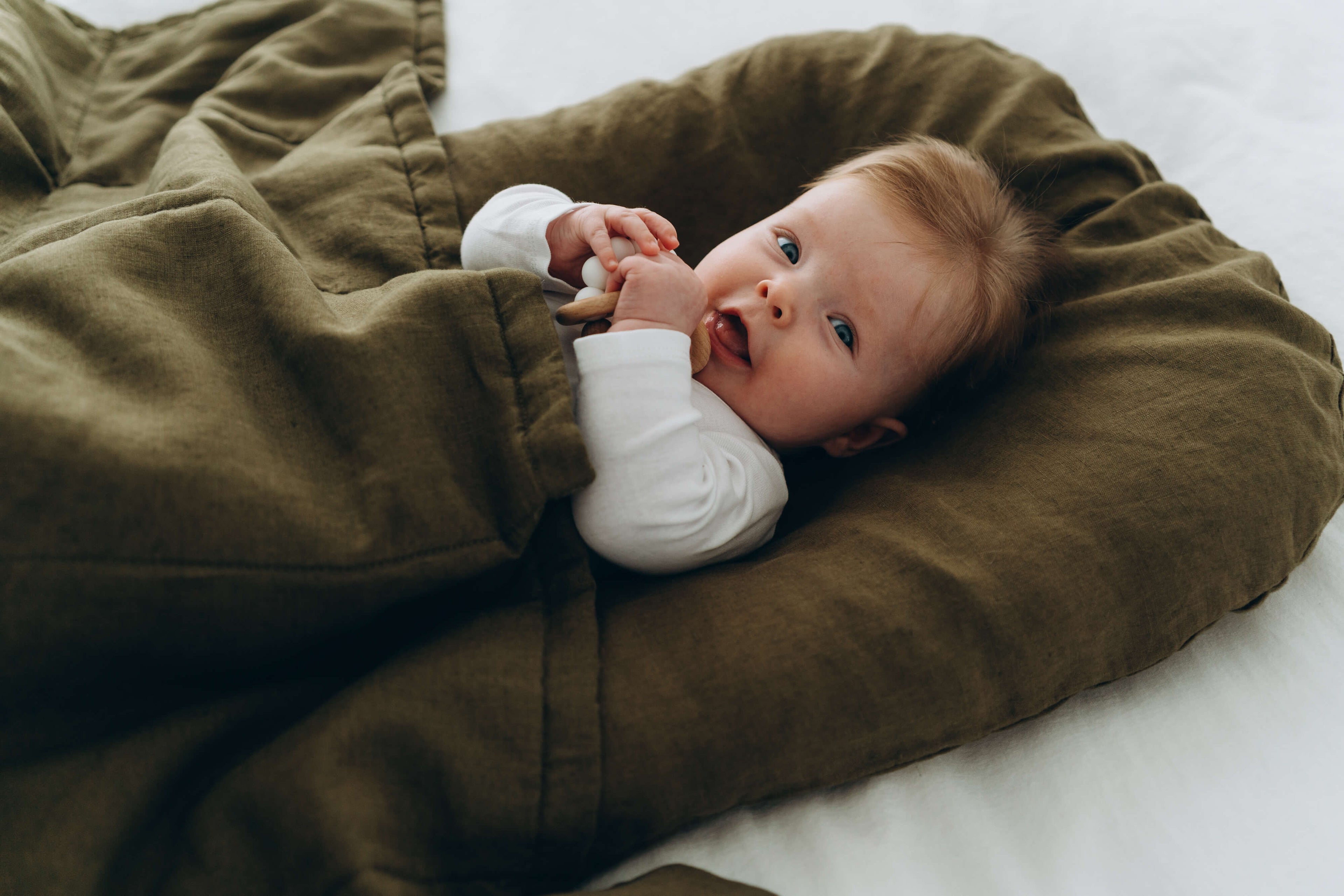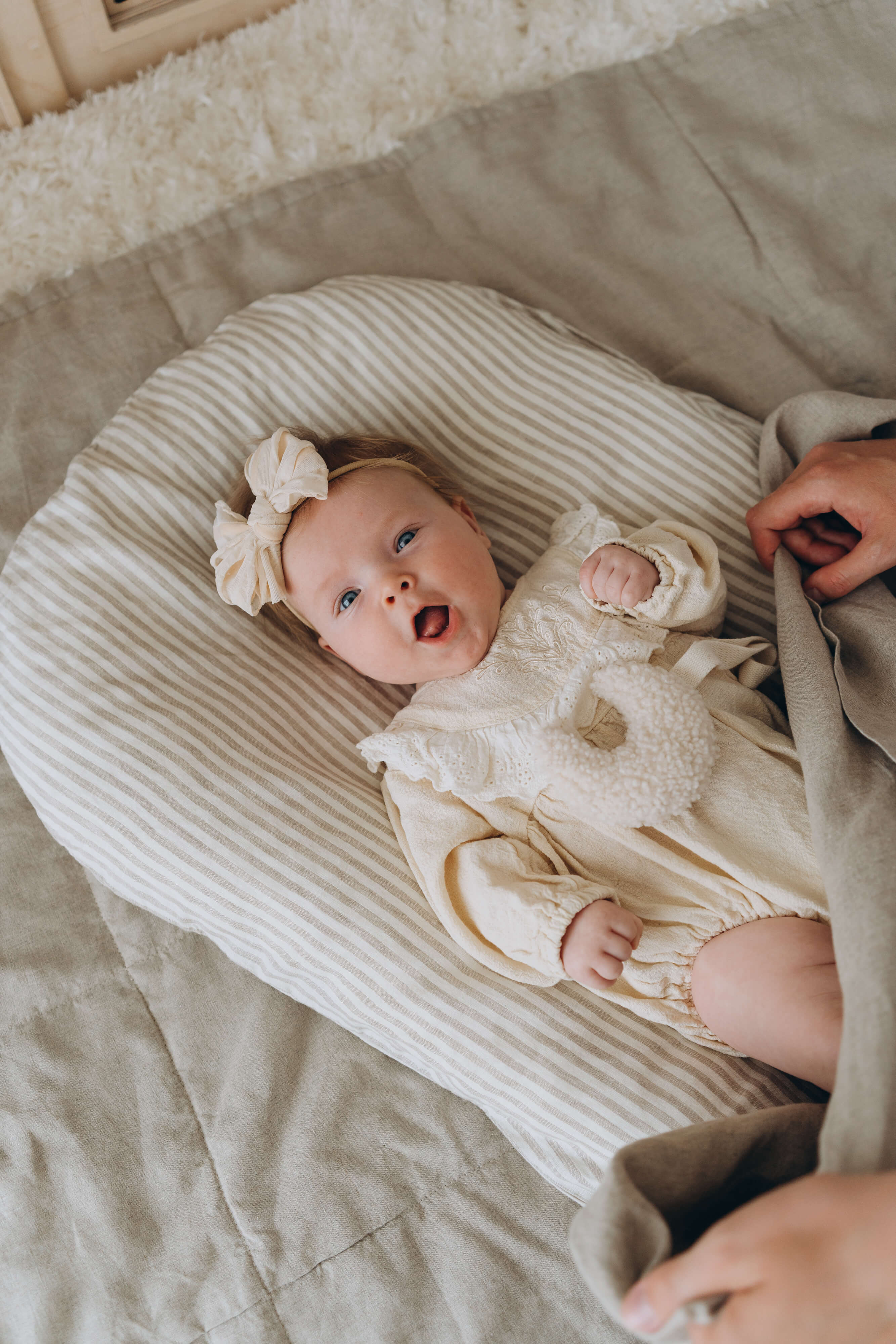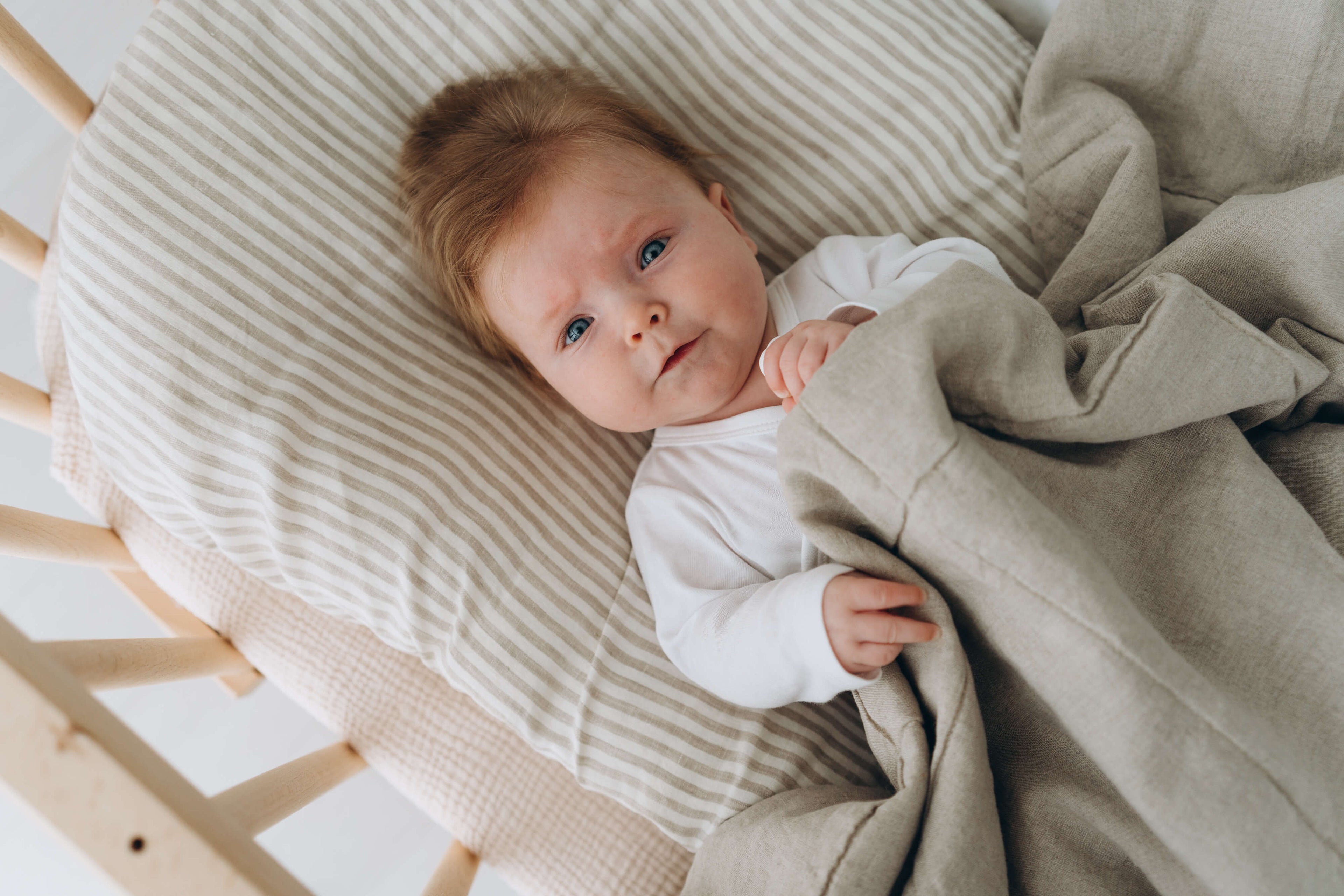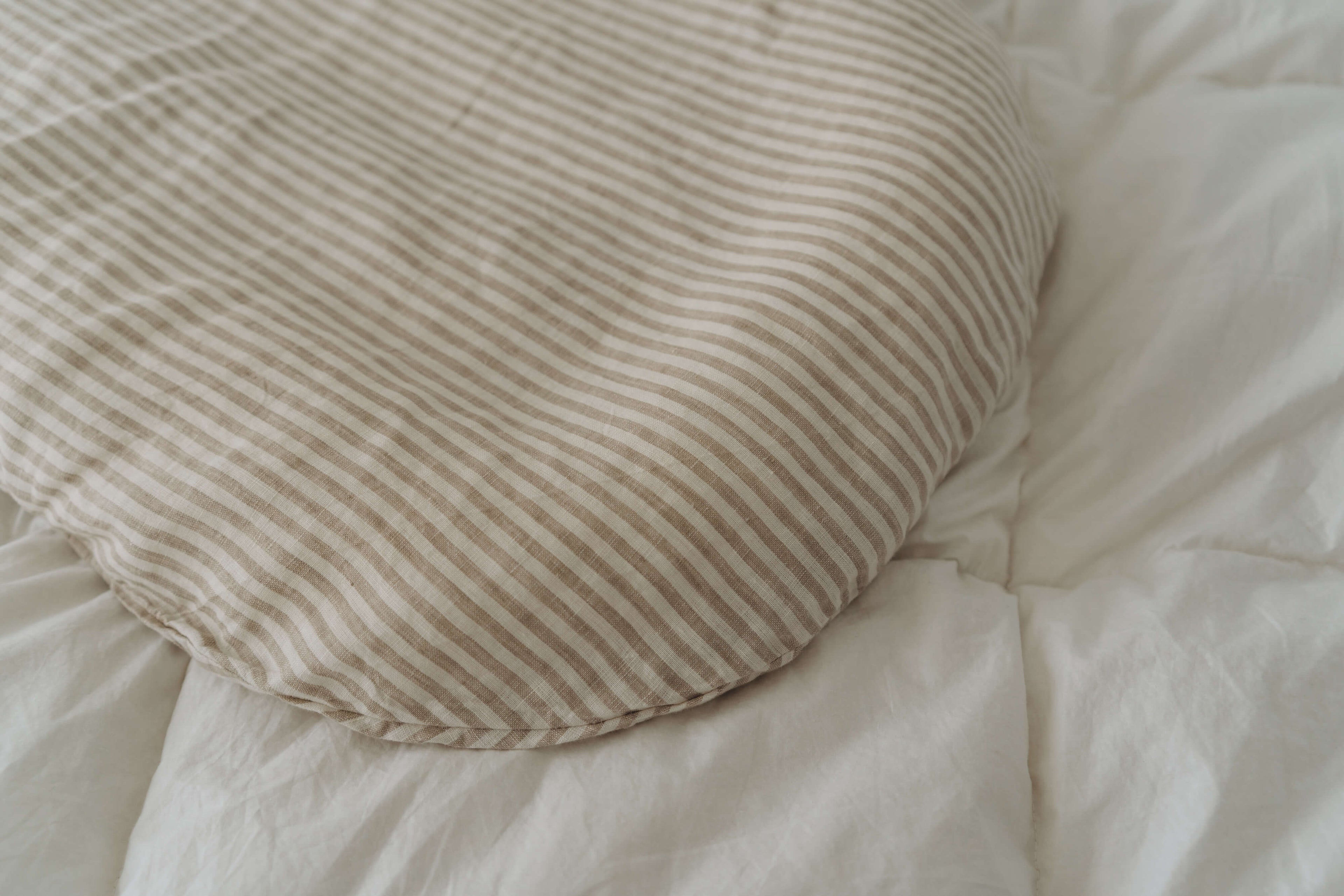 Easy to clean and maintain
Your Perfect Partner
Measuring 50x80cm, our baby nest is designed to offer the perfect blend of comfort and convenience for both parents and their little ones.
The removable and washable linen cover is a game-changer, ensuring that your baby's resting space remains clean and hygienic. This feature not only makes maintenance a breeze but also guarantees that your baby nest will always feel fresh and inviting.
Flax Seed Linen
At Adamo Joya, we believe that linen is the ultimate choice for baby products, and so should you. Linen is natural soft, breathable, and hypoallergenic.
It regulates temperature, wicks away moisture, and offers unrivalled comfort, making it the best material for your little ones. 
We choose linen because we understand the importance of quality fabrics, while also contributing to a more sustainable future through responsible sourcing and manufacturing practices.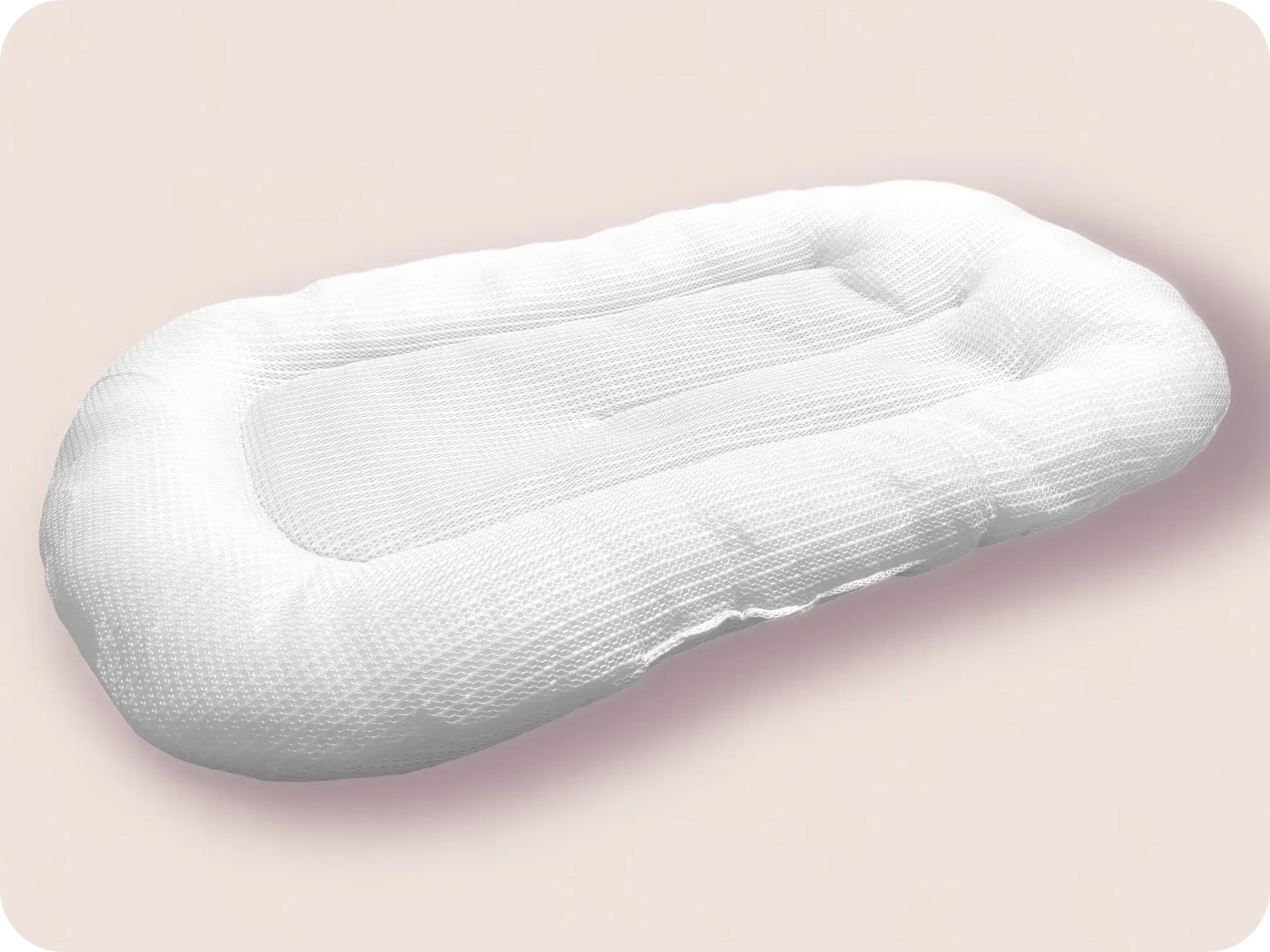 3D Mesh Technology
Removing the washable Linen cover you're find our unique 3D Mesh Technology Nest. Providing an unrivalled mix of breathability and support.
Also, for those messier of messes, the lounger itself is completely machine washable.
Hey, you make us smile
Thomas K
I absolutely love this baby play mat! It's made from high-quality linen and is super soft and comfy for my little one.Highly recommend!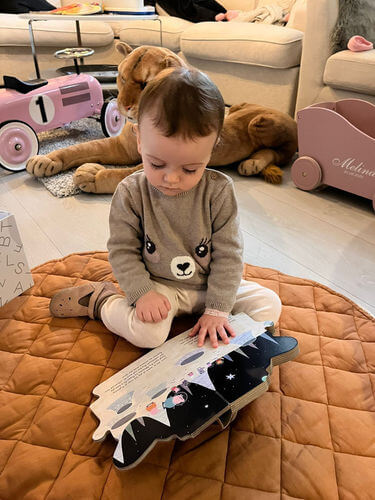 Erik O 
I absolutely love this baby play mat! It's made from high-quality linen and is super soft and comfy for my little one.Highly recommend!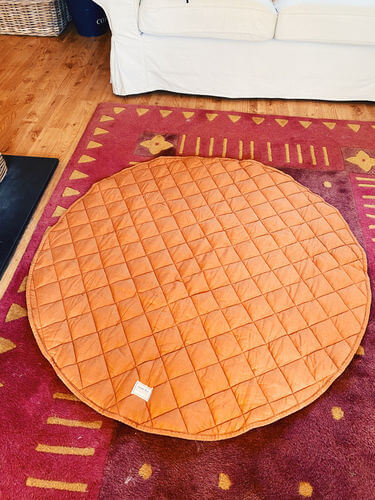 Gabby Hdz
We haven't yet used (with our baby) but we are very happy with the quality of the materials and the thickness.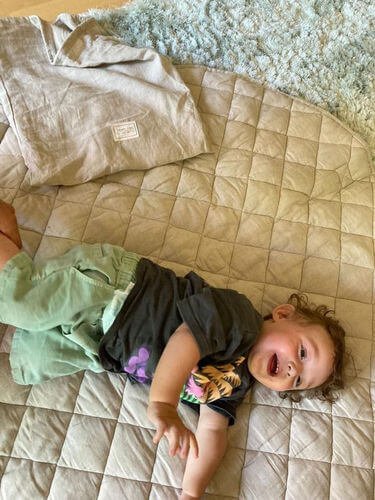 Leonie L 
This is the perfect baby play mat for parents who want both style and functionality. The linen material is of exceptional quality and feels amazing on the skin. Plus, the fact that it's washable makes it a no-brainer purchase.