Linen Baby Cot Blanket
---
---
Securely pay-in-3 using Klarna.
Expected Delivery Date 09th Dec to 11th Dec
Presenting the Adamo Joya Wonder Blanket: Where Comfort Meets Versatility!
❄️ Temp-tastic Comfort: Our linen marvels come with a natural cotton filling, ensuring your mini-me enjoys a sleep that's cooler than the flip side of a pillow. Say hello to temperature perfection, night after night.
🌟 Magical Multi-Use: This isn't just any quilted blanket – at just the right size of 120cm x 110cm, it's a versatile cover of coziness that transforms your nursery, kids' kingdom, living room, or even your pram into a haven of comfort.
🎈 Stonewashed Enchantment: From the very first snuggle, our linen blankets feel like old friends. They're stonewashed to perfection, guaranteeing that irresistible softness and cozy charm right from the start.
🛋️ Sofa Snuggle Extraordinaire: Who says your blanket has to stay in one place? Ours is ready to travel from cot to couch, transforming into the perfect sofa companion and room revamp maestro.
In a world of blankets, ours isn't just a blanket – it's a snuggle sanctuary, a room revamp artist, and a sustainable superstar.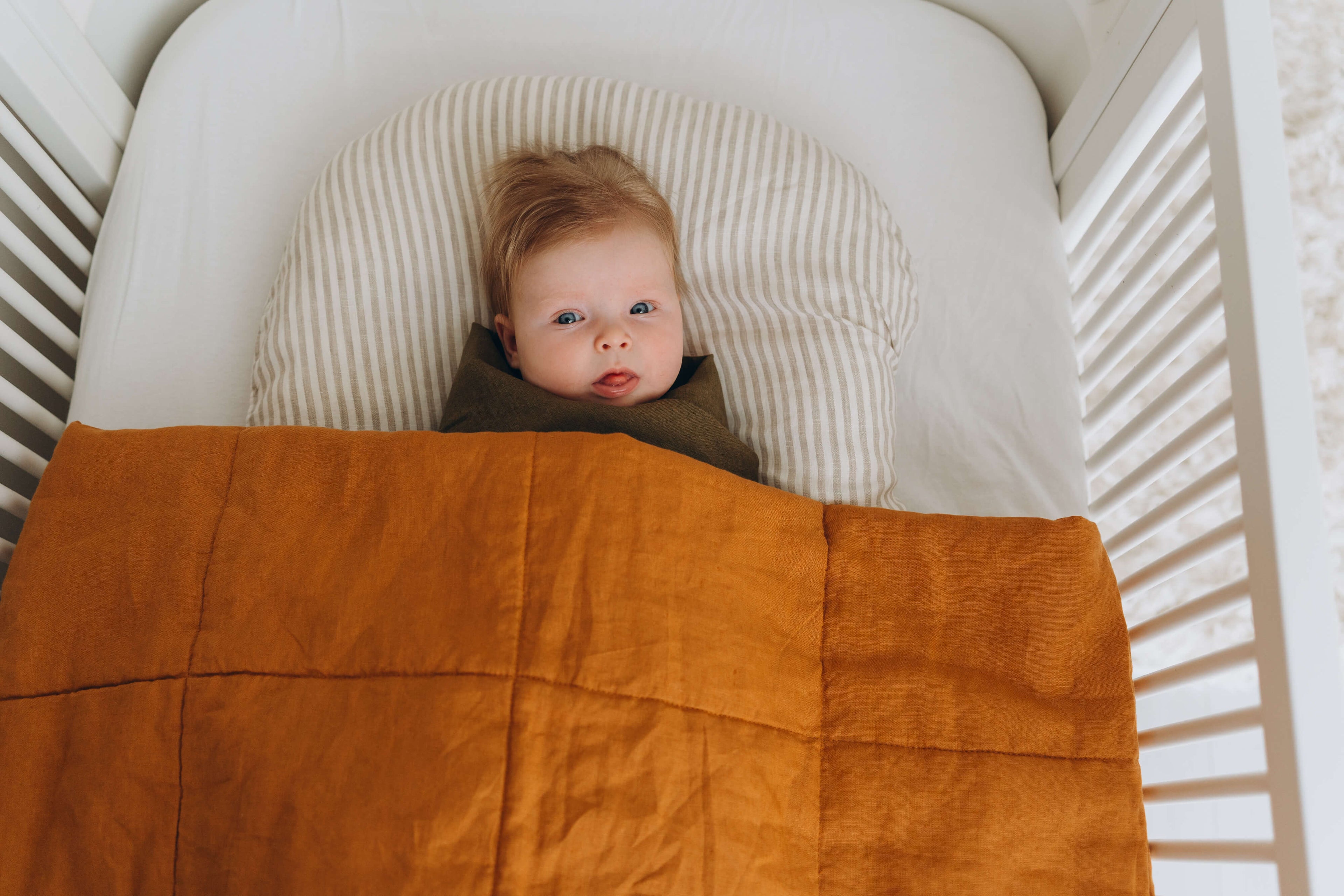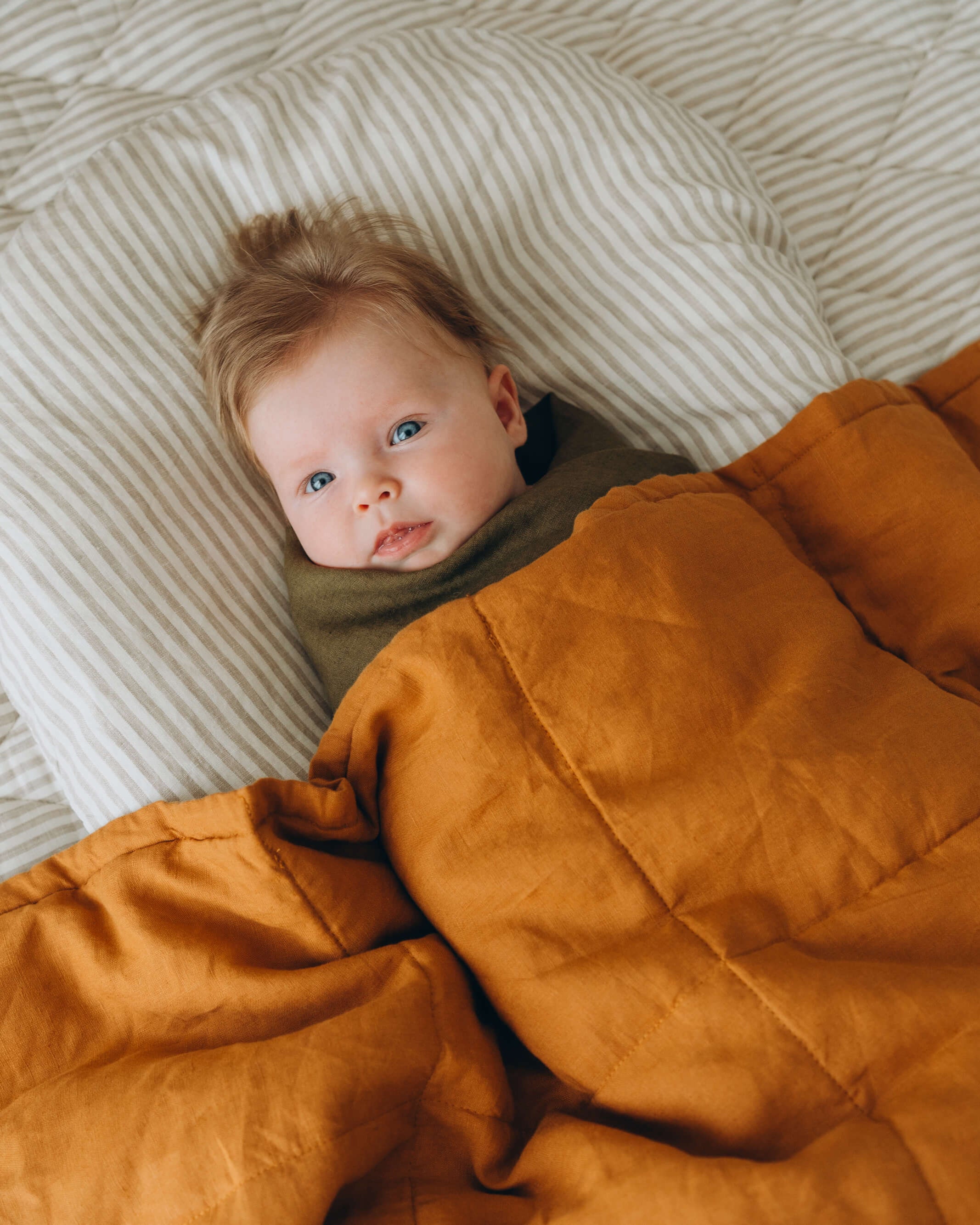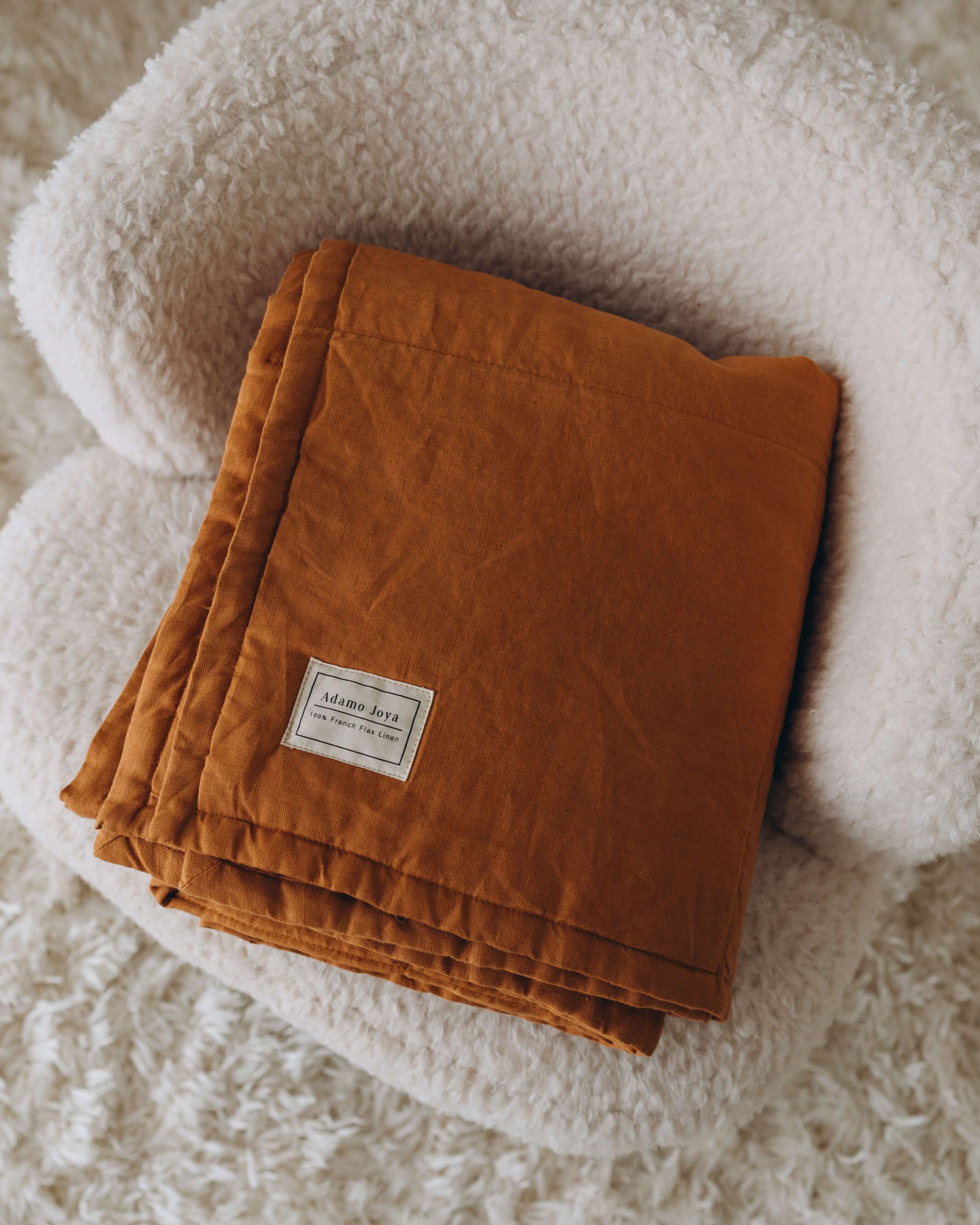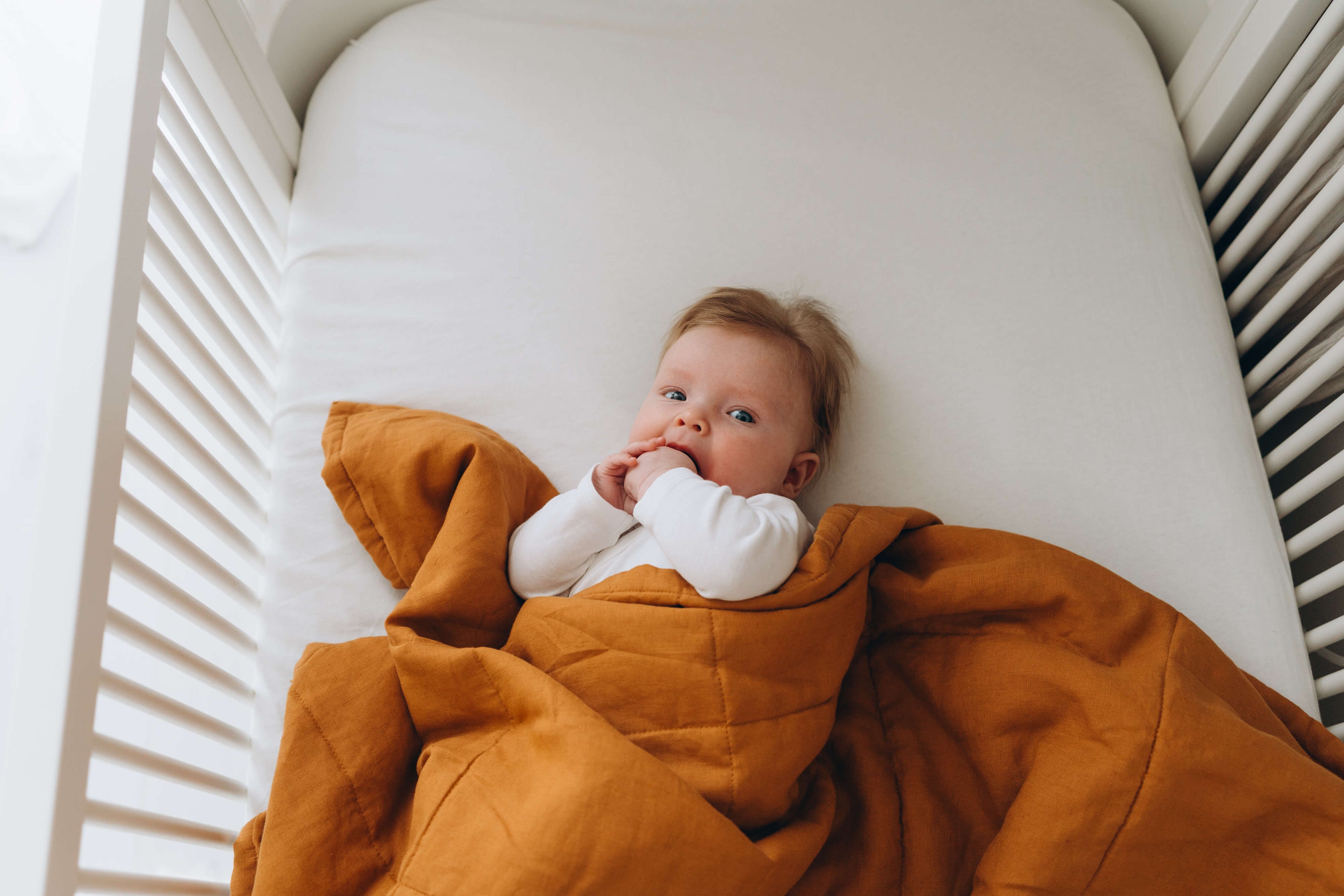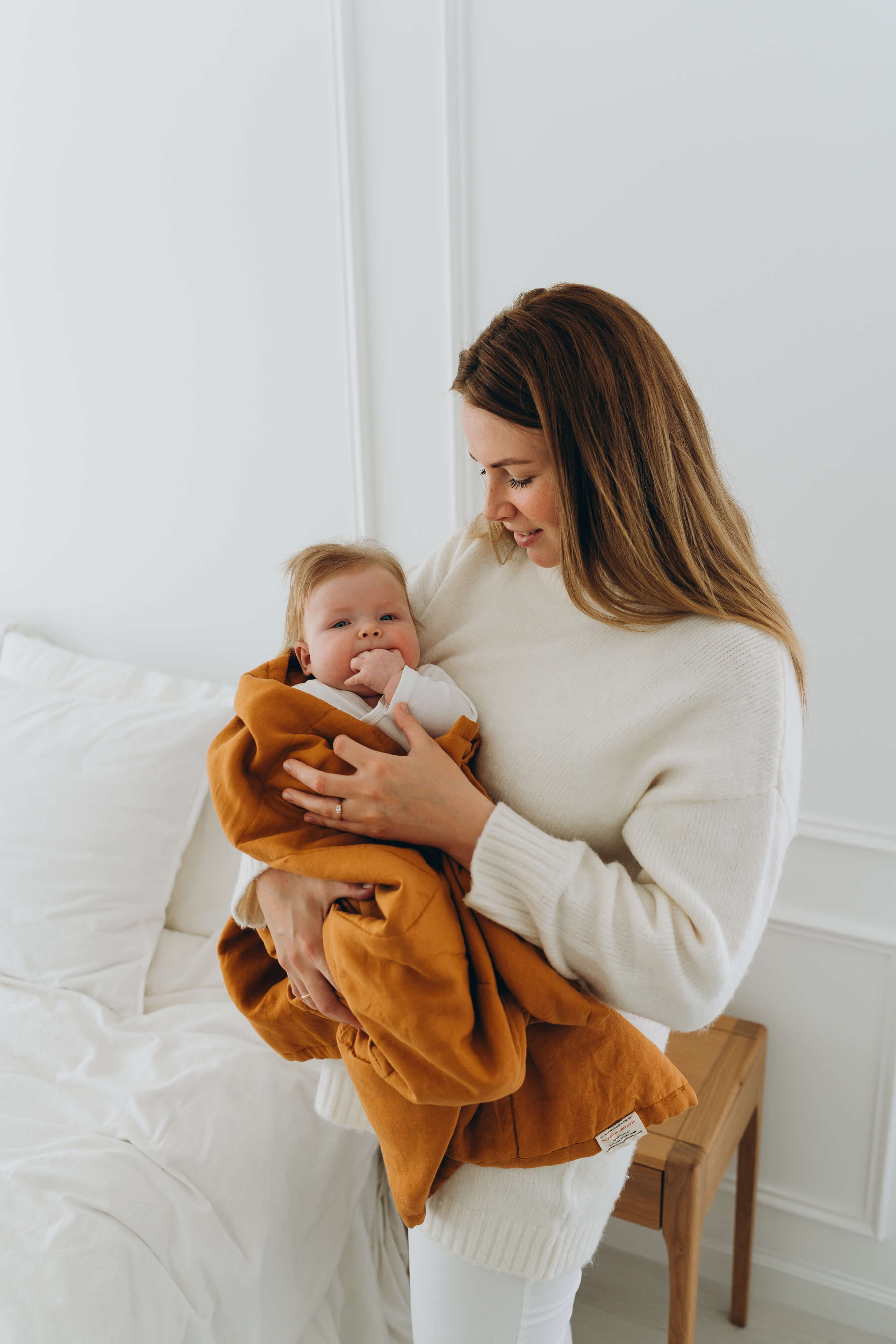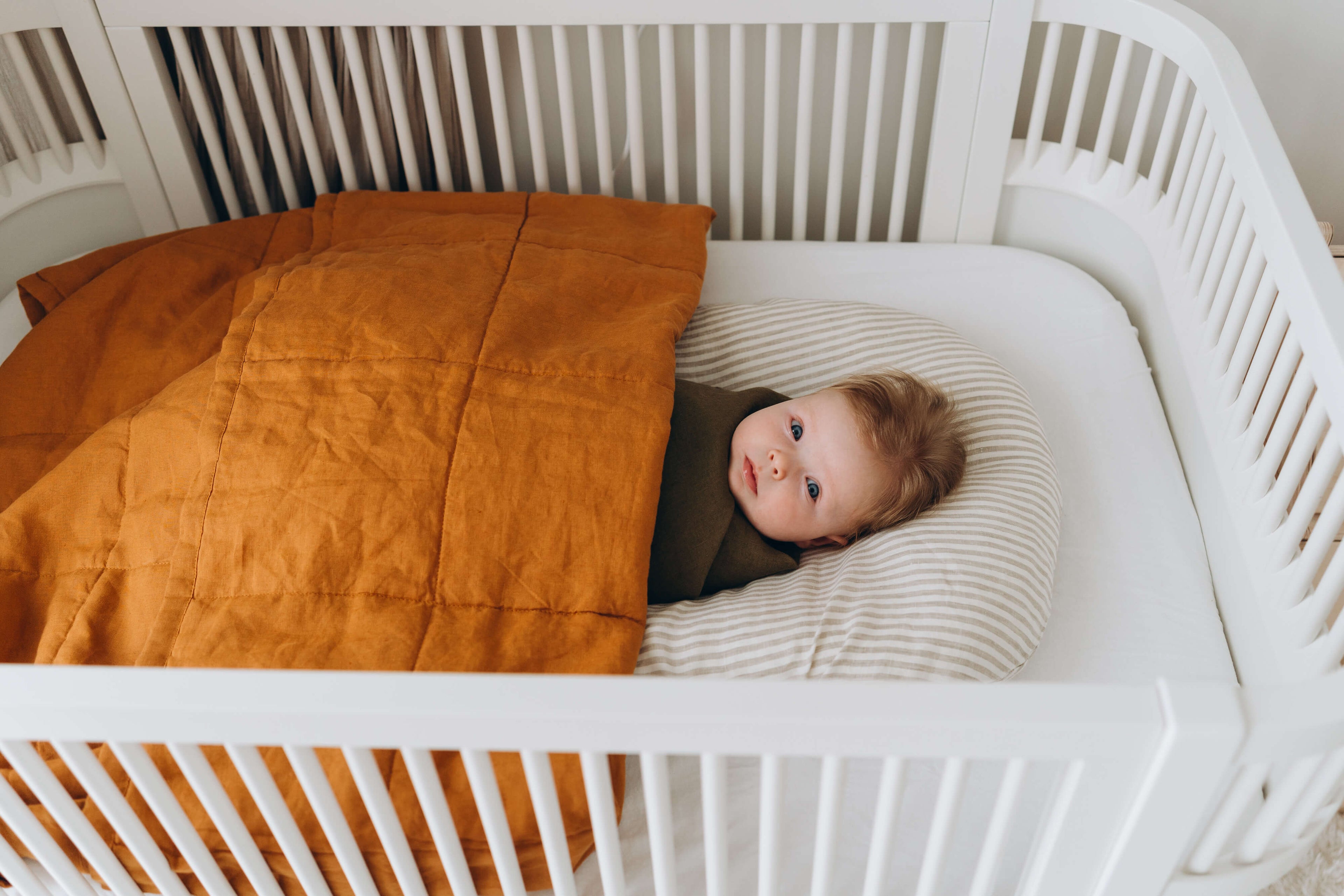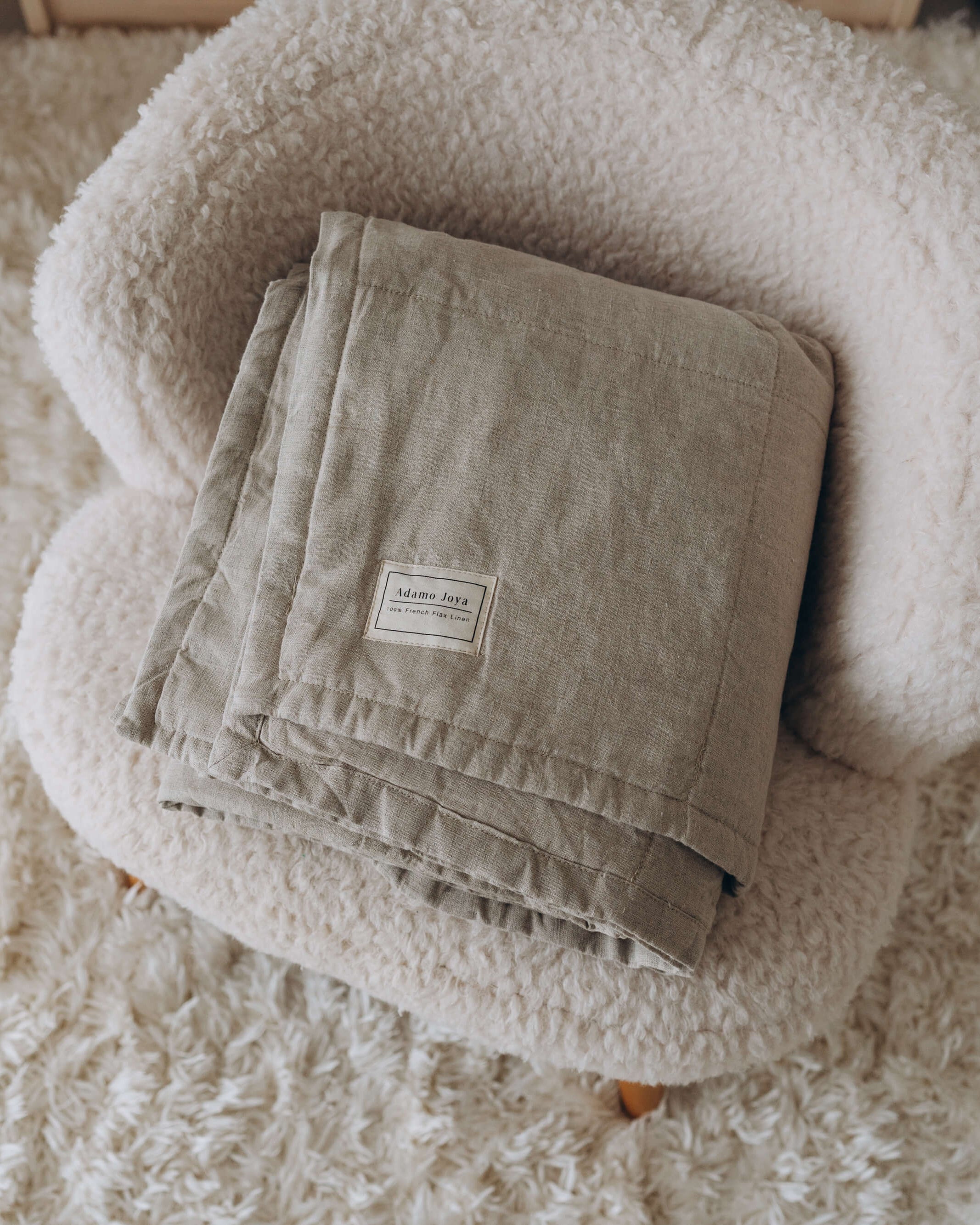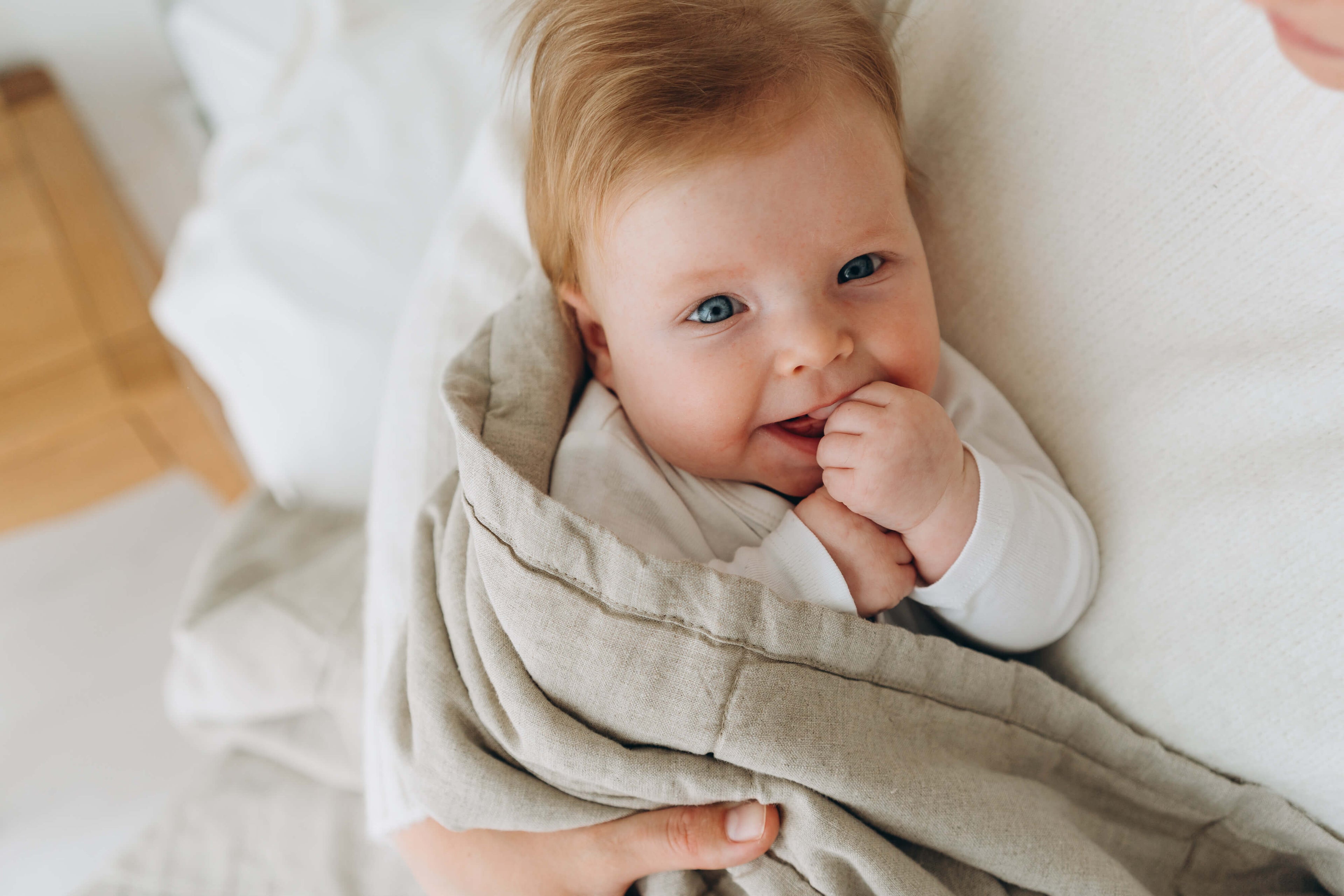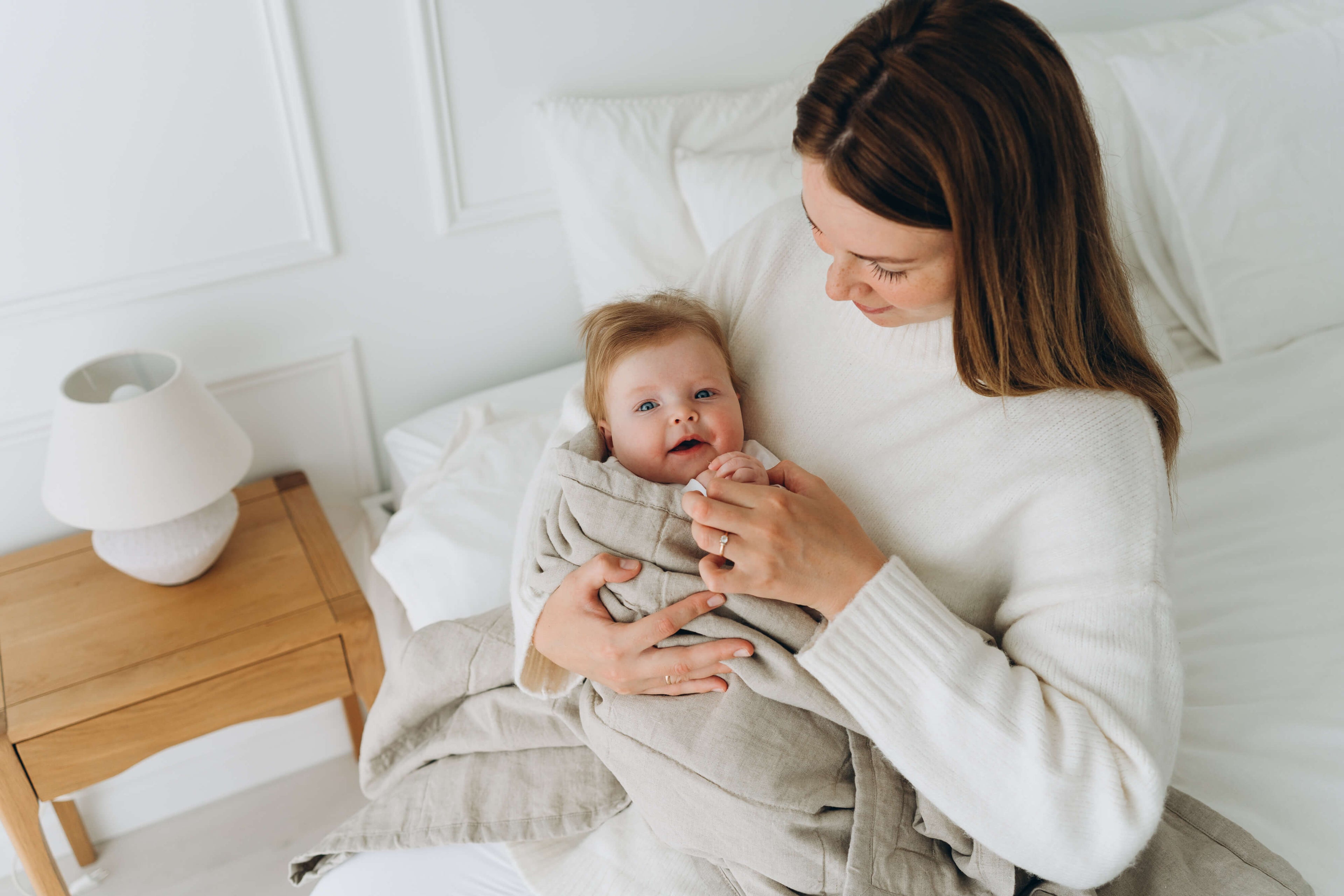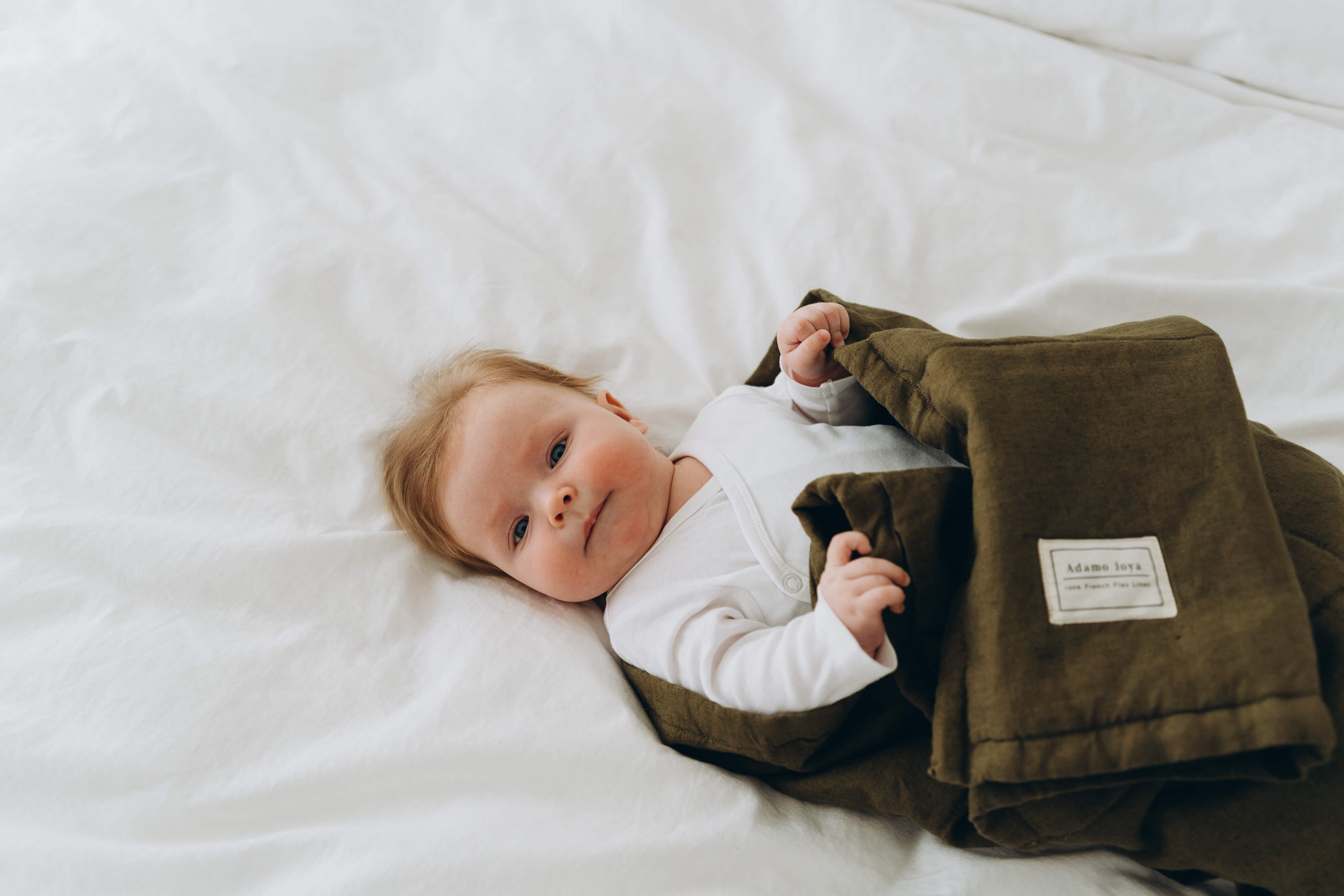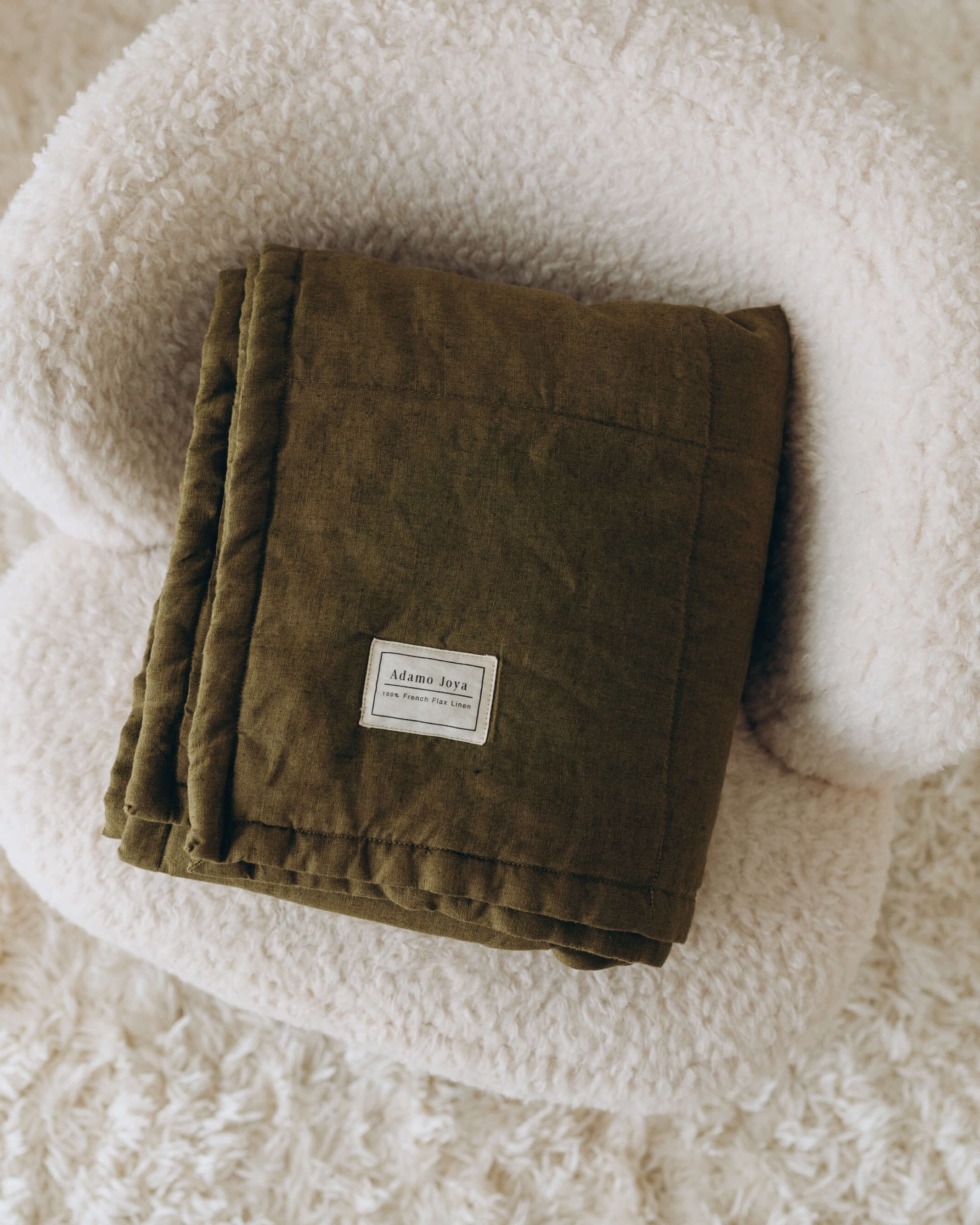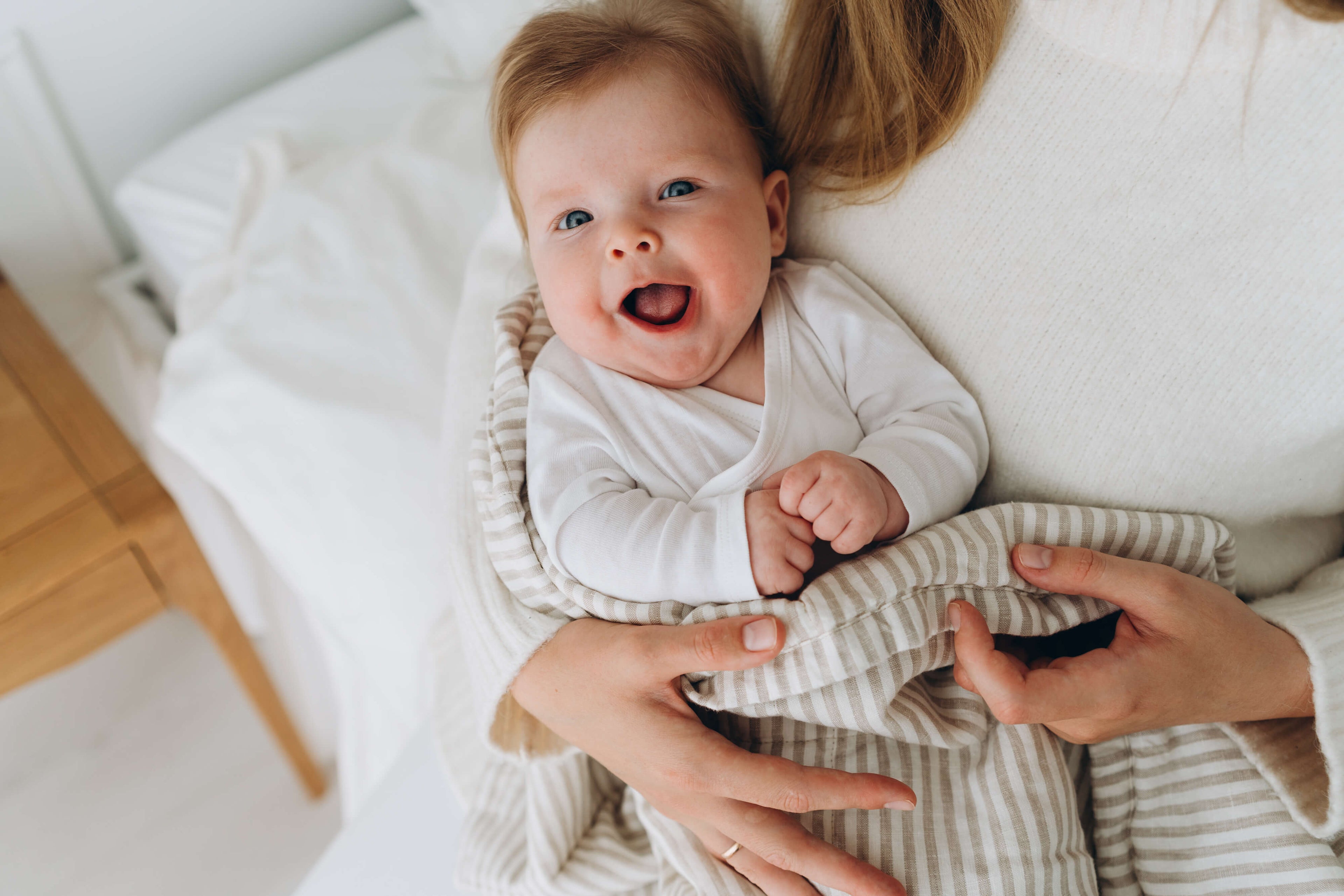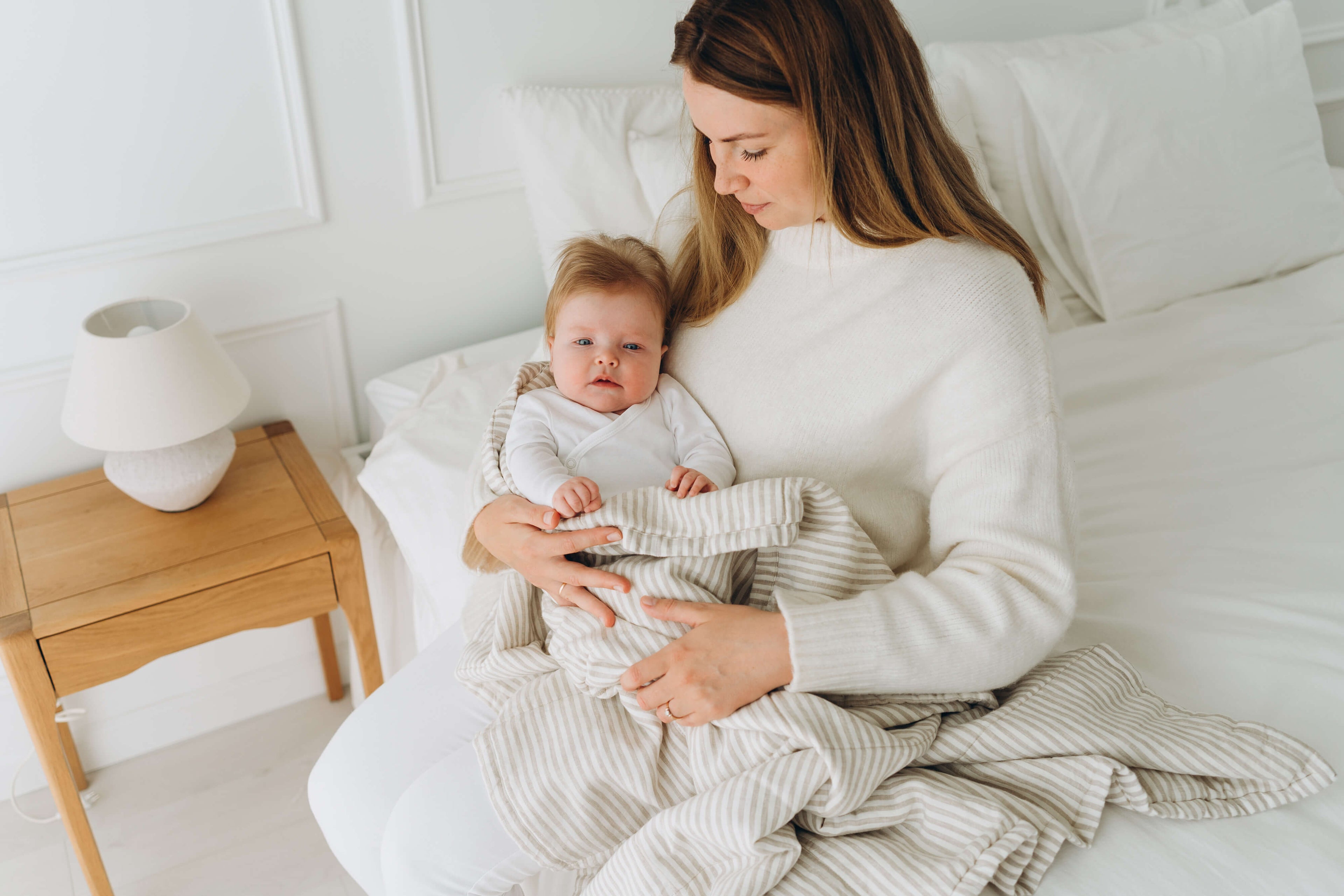 Easy to clean and maintain
Machine Washable
Our cot blankets are effortlessly washable, and thanks to their premium Flax linen quality, they become even softer after each wash.
Just machine wash them with a gentle detergent on a warm cycle (40°C), and then line dry them away from direct sunlight. The result?
A blanket that emerges from the wash looking as good as new, if not better!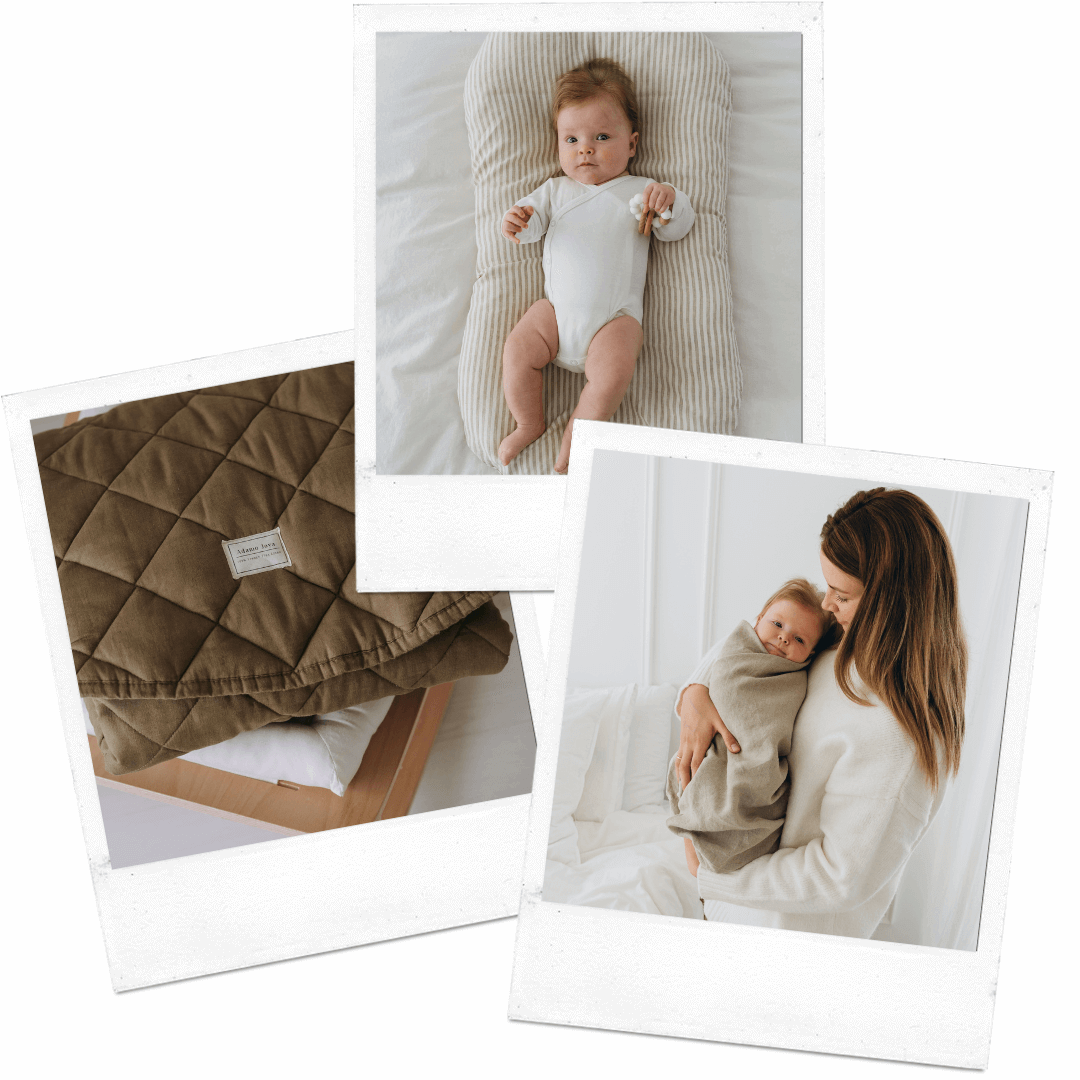 Comfort
Our linen baby mats are quilted, which makes them so comfy. Just add one roly poly baby and enjoy the giggling.
From tummy time to toddler snack-time, your baby can keep using the mat throughout their development. And when they've graduated with honours, we know you'll find a cosy corner to drape their favourite mat.
A Versatile Size
Designed with your convenience in mind, our linen cot blanket measures a perfect 120cm x 110cm.
Its thoughtful dimensions offer versatility while providing ample coverage, making it just the right size for various settings, and guaranteeing comfort and practicality.
Hey, you make us smile
Thomas K
I absolutely love this baby play mat! It's made from high-quality linen and is super soft and comfy for my little one.Highly recommend!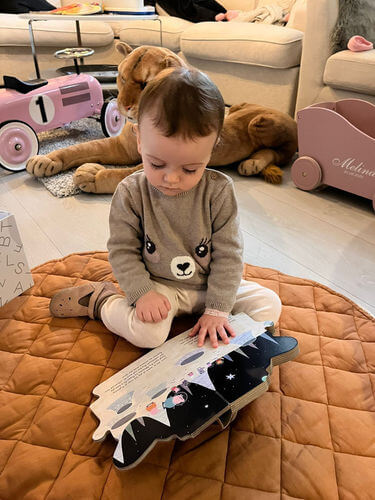 Erik O 
I absolutely love this baby play mat! It's made from high-quality linen and is super soft and comfy for my little one.Highly recommend!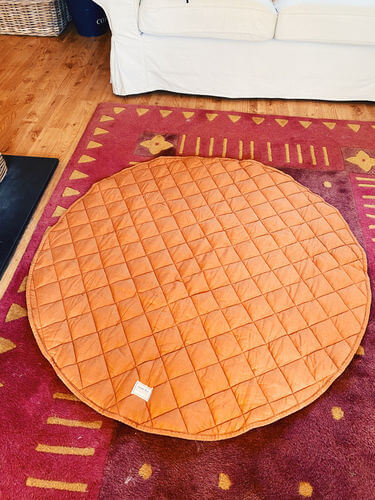 Gabby Hdz
We haven't yet used (with our baby) but we are very happy with the quality of the materials and the thickness.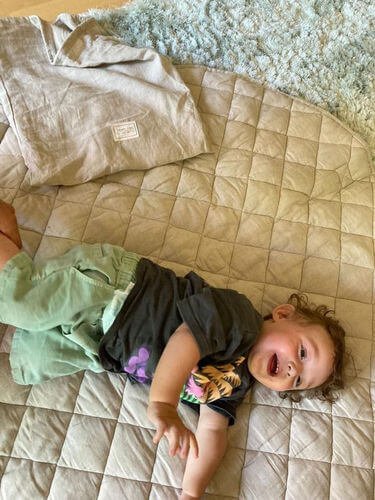 Leonie L 
This is the perfect baby play mat for parents who want both style and functionality. The linen material is of exceptional quality and feels amazing on the skin. Plus, the fact that it's washable makes it a no-brainer purchase.